HQ Expectations VS. Chinese Reality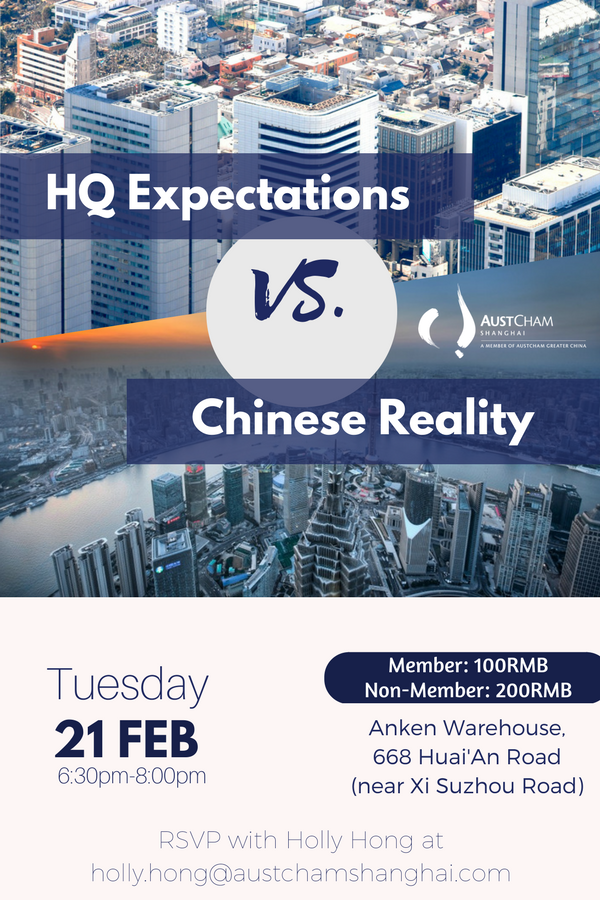 China often draws substantial attention from international companies who see tremendous sales opportunities in exporting their products and services to the largest consumer market in the world.
However, having a well-established brand at home doesn't mean success will happen overnight in China, and the gap between headquarters' expectations and the reality on the ground may lead to frustration and mistrust between the HQ and the affiliates.
AustCham Shanghai's SME Committee invites you to join Matthew McKenzie from the Export Group as he will share insights into the complexity of the Chinese market, as many foreign brands tend to underestimate the time and costs involved in establishing their business locally, the difficulty to navigate regulations and the level of competition from local players. Moderated by the SME Committee Chairman Burkhard Eissing, the event offers a great opportunity to discuss how China-based subsidiaries can manage relationships with their foreign HQ.
About the speaker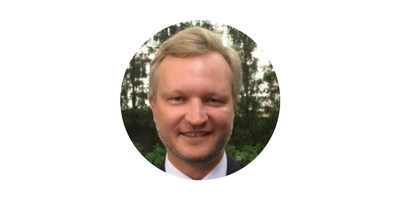 Matthew McKenzie


Matthew is co-Founder of The Export Group and has been involved in the development of a number of iconic Australian food brands, most notably Weet-Bix, in China over the past 15 years. He is passionate about the development of sustainable growth for Australian brands in China and The Export Group currently locally supports a number of market leading Australian brands.
RSVP
Please contact Holly Hong at holly.hong@austchamshanghai.com to RSVP and kindly note that we receive cash payment only on the day.
*Fapiao: Please note that reception of the fapiao may take up to 7 working days after the event.
Cancellation Policy
Please note that if you need to cancel this booking we must receive your RSVP cancellation by email or fax no less than 48 hours in advance of an event, unless another specific cancellation date/time is notified in the event details. The Chamber will have to charge you full-price for the event if you do not cancel your attendance by the stated time. This is necessary to cover costs automatically incurred by AustCham Shanghai for events on registered attendees' behalf.
Please note that if eligible for a refund, you will receive the full amount minus a 1% transaction fee.