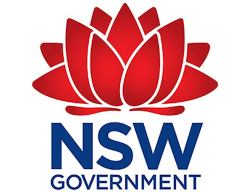 New South Wales Government
New South Wales (NSW) has Australia's largest and most diverse State economy and its highly skilled workforce produces about 32 per cent of the country's Gross Domestic Product. NSW not only is a leading low-cost world scale producer of a range of metals and minerals including coal, gold, copper, silver, lead, zinc and gemstones but also has a strong service industry, in particular the financial service industry. As a financial hub for Australia and the Asia Pacific region, Sydney has a financial service workforce half the size of London and hosts many international financial institutions' Asian headquarters. Bank of China, ICBC, China Construction Bank, China Unionpay, People's Bank of China have all set operations in Sydney, with China Communication Bank and Agriculture Bank of China coming soon. NSW welcomes Chinese companies to conduct business in the city of Sydney and any part of the state. The New South Wales Government established its Business Office in Shanghai in October 2009.

The NSW business office in Shanghai:
-Provides a single contact point for investors, buyers, students and visitors with an interest in NSW
-Sources and responds to inquiries from Chinese companies and state-owned corporations interested in investing in or buying products and services from NSW
-Assists in delivering the NSW Government's trade missions by linking visiting NSW firms with international buyers
-Organizes trade and investment missions to NSW
-Coordinates participation by NSW businesses and government agencies in major events such as the Shanghai World Expo
-Identifies business opportunities for NSW industries and firms seeking to expand in China
-Builds local partnerships with government, business and industry associations to enhance awareness of NSW capabilities and the State's attractiveness as a destination for business, education and tourism, and
-Promotes major events taking place in NSW.
UNLOCK
Get access to the full member contact details by joining AustCham Shanghai. Full member information includes the corporate representative, phone number and street address.