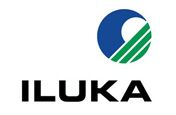 Manufacturing and Engineering
Iluka Trading (Shanghai) Co., Ltd
Iluka Resources is a major producer of zircon globally and the largest producer of high grade titanium dioxide products of rutile and synthetic rutile in the world. Committed to the delivery of high quality products that have a wide range of consumer, lifestyle and industrial applications, Iluka's focus is on maintaining mutually productive, long term customer relationships. Iluka has a track record as a long established global supplier of titanium minerals and zircon. Providing a suite of over 40 titanium minerals and zircon products which meet individual customers' technical specifications.

The main mineral sands products of rutile, synthetic rutile, ilmenite and zircon have end user applications that include pigment production used in paints, plastics, papers, titanium metal production, welding electrodes, floor and wall tiles, sanitary ware, zirconium based chemicals, and zirconia metal applications. Titanium pigments are pure white, highly refractive, ultra-violet-absorbing, non-toxic and inert. They are used in a wide and growing range of products: protective coatings, such as house, car paints and sunscreens, as well as in plastics, paper and textiles. Titanium pigments are also used in a range of foodstuffs and cosmetics. Titanium minerals can be used for the production of titanium sponge, or act as a fluxing agent in welding electrodes that are used extensively in shipbuilding and construction.

Iluka has spent the last 5 years developing a Shanghai office and now provides full sales and support service to Chinese customers with 10 experienced staff. We work with customers to understand and satisfy their technical product requirements. This also involves joint technical studies and product support. Iluka has warehouse distribution facilities at three locations in China, and an ability to supply product in small lot and large bulk shipments. Iluka also operates a mineral sands trading arm.

UNLOCK
Get access to the full member contact details by joining AustCham Shanghai. Full member information includes the corporate representative, phone number and street address.