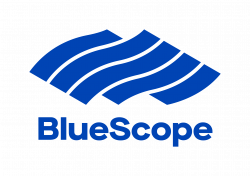 Manufacturing and Engineering
PLATINUM MEMBER
BlueScope
Since 1915 the steel industry has been an essential part of Australia and its economy. BlueScope's heritage traces back to the very beginning. BlueScope is now a leading international supplier of steel products and solutions focused on building and construction markets.

BlueScope China is a leading premium building company that provides building steel products and pre-engineered building solutions. BlueScope China currently operates a 250kt coating line and a 150kt color painting line at Suzhou, along with three PEB and roll forming plants in Shanghai, Tianjin and Xi'an. The business employs over 1200 people with more than 30 sales offices located across the country. BlueScope China is committed to create and inspire smart solutions in steel, and to strengthen our communities in the future.
UNLOCK
Get access to the full member contact details by joining AustCham Shanghai. Full member information includes the corporate representative, phone number and street address.