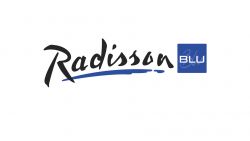 Construction and Property
Radisson Blu Forest Manor Shanghai
An idyllic retreat near the bustling Hongqiao business district, the Radisson Blu Forest Manor Shanghai Hongqiao provides a relaxing environment next to the National Exhibition and Convention Center (NECC) and just a 20-minute car ride from Shanghai Hongqiao International Airport (SHA) and the high-speed railway terminal. Our hotel offers ideal accommodations for business guests and leisure travelers, and we also feature extensive conference and banqueting facilities, a full-service spa, and several high-end dining options. Whether you're on a business trip or on a holiday, you'll leave Shanghai rejuvenated.

Indulge your senses with the stunning view from your private balcony overlooking our palm garden or the river. Our 439 rooms and suites are furnished to the highest standards in order to meet your expectations of comfort, style, and convenience. Find the perfect place to relax in the evening at our on-site restaurants, where you can savor Cantonese or traditional Chinese delicacies or sample international cuisine prepared by our masterful chefs. Families are more than welcome at our hotel, as we offer a creative Kids Club, indoor and outdoor pools, and play areas to keep our youngest guests entertained.
UNLOCK
Get access to the full member contact details by joining AustCham Shanghai. Full member information includes the corporate representative, phone number and street address.