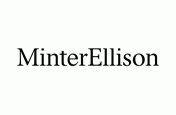 MinterEllison
MinterEllison is Australian owned and headquartered and is regarded as one of the Asia-Pacific's premier law firms. It was one of the first Australian law firms to open offices in mainland China over 20 years ago and its China practice comprises more than 40 Partners and 120 lawyers engaged in Australia-Sino matters.

A key differentiator of MinterEllison's China practice is its capacity to act as the "Cultural Bridge" between China and Australia. The Firm has a track record in helping parties to better understand how to navigate cultural differences to build successful long term relationships and produce desired business outcomes. This is greatly aided by the fact that MinterEllison's mainland China offices are wholly owned and managed by its Australian offices.
UNLOCK
Get access to the full member contact details by joining AustCham Shanghai. Full member information includes the corporate representative, phone number and street address.