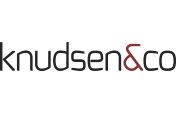 Professional and Business Services
Knudsen China
Knudsen&Co is an innovative consulting company providing certification and regulatory compliance assistance, as well as market research and tailor made solutions for companies with ambitions to sell to the Chinese consumer. What make Knudsen&Co stand out are our hands-on approach to success.

As a 100 percent foreign invested company operating in China, Knudsen&Co offers assistance with establishing and managing foreign companies' sales and marketing organizations within the Chinese market (including online, retail, cross-border, e-commerce, etc.).

The certification and regulatory compliance team, CRC China, assist foreign companies with product certifications and regulatory compliance within highly regulated industries such as food and beverages, nutritional supplements, health food, cosmetics and skincare, infant formula as well as food for special medical purposes (FSMP).

Today, Knudsen&Co is headquartered in Shanghai and has representatives in Hong Kong, Los Angeles, Germany, and Denmark.

UNLOCK
Get access to the full member contact details by joining AustCham Shanghai. Full member information includes the corporate representative, phone number and street address.