---
Useful Resources
---
Navigating China's regulatory landscape and setting up your business here can be challenging. Luckily there is a wealth of helpful resources that can make the process easier. Scroll down for a concise list of links and reports that offer actionable insights and advice on doing business in China.
China-Australia Free Trade Agreement

Australia's Department of Foreign Affairs and Trade's hub for the China-Australia Free Trade Agreement (ChAFTA). Read the full text of the Agreement and learn how ChAFTA can benefit many different Australian industries.
A Guide to Doing Business in China
KWM, August 2017
Against a backdrop of heightened regulatory enforcement, economic transition and regulatory reform, King&Wood Mallesons' updated Doing Business in China Guide explores the key issues being considered by clients looking to unlock investment opportunities in the People's Republic of China.

Demystifying Chinese Investment in Australia
KPMG, May 2017
This May 2017 report is the latest in a series of Demystifying Chinese Investment in Australia reports, by KPMG and The University of Sydney's China Studies Centre. It analyses Chinese outbound direct investment into Australia in 2016 and includes specialist contributions from Knight Frank, providing data and analysis on real estate transactions and Powell Tate Australia, provided analysis on gaining a social licence to operate.

An Introduction to Doing Business in China
Dezan Shira & Associates, January 2017
Doing Business in China, updated in January 2017, is designed to introduce the fundamentals of investing in China. Compiled by the professionals at Dezan Shira & Associates, this comprehensive guide is ideal not only for businesses looking to enter the Chinese market, but also for companies who already have a presence here and want to keep up-to-date with the most recent and relevant policy changes.

China Economic Quarterly Q2
PwC, August 2017
The China Economic Quarterly is prepared by PwC to share the latest economic and policy updates. In this issue, we provide an overview of major economic indicators for the first half of 2017, policy updates such as tightened scrutiny of China's overseas investments and new work targets set by the Politburo, as well as hot topics of interest such as China's ballooning debt and opportunities of the Guangdong-Hong Kong-Macau Greater Bay Area.

The China Tourism Economy: Reaching Australia's Potential
ACBC and LEK Consulting, October 2017
The Chinese Tourism Economy: Reaching Australia's Potential is a valuable resource for tourism operators, policymakers and the myriad of businesses that are connected in some way to the Chinese visitor economy.

Guide to Protecting your IP in China
IP Australia, October 2017
Protecting your intellectual property (IP) should be a top consideration when entering any foreign market, including China. Despite the lingering horror stories, IP protection in China has improved greatly. This guide aims to provide some practical key China IP messages and refer you to further useful materials.

Outbound Chinese Tourism and Consumption Trend: 2017 Survey
Nielsen, February 2018
This whitepaper provided key data analysis into Chinese and non-Chinese tourists' current behaviors of consumption, in particular the areas and activities of consumption as well as the methods used, with a focus on the rise of mobile payment platforms, and a look at potential future trends.


---
Alliances
---


Australian Consulate General in Shanghai
The Australian Consulate General in Shanghai promotes the full range of Australia's interests in China, including trade and investment. It also provides consular, passport and notarial services to Australians living and travelling in the region.


Australia China Alumni Association

The Australia China Alumni Association (ACAA) was established in 2007 with the support of the Australian Ambassador to China and now it has 19,000+ Australian universities alumni members across greater China. As a non-for-profit organisation, the ACAA is primarily funded by more than 20 Australian universities and supported by the Australian Government.
The ACAA is open to and serves all China-based alumni of Australian universities and provides a variety of services, programs and events, including its annual flagship Alumni Awards, its Mentor Program, its Alumni Welcome Back Receptions, its Career Development Events and its Industry Discussion Forums. With offices in Beijing, Shanghai and Guangzhou and volunteers in many major cities, the ACAA provides a platform to both showcase Australian alumni's contributions to the various commercial and cultural exchanges between Australia and China and to help alumni across China to reconnect.

Australia-China Business Council
The Australia China Business Council (ACBC) is a membership-based, non-profit, non-governmental organisation comprised of National Office, eight Branches, and more than 1500 representatives from over 900 Australian companies who do business with China. Founded in 1973, ACBC actively promotes two-way trade and investment, and economic cooperation and understanding, between the business communities of Australia and China.



Australian Trade and Investment Commission (Austrade)
The Australian Trade and Investment Commission–Austrade–contributes to Australia's economic prosperity by helping Australian businesses, education institutions, tourism operators, governments and citizens as they:
develop international markets and promote international education
win productive foreign direct investment
strengthen Australia's tourism industry
seek consular and passport services.
Austrade achieves this by generating market information and insight, promoting Australian capabilities, developing policy, making connections through an extensive global network of contacts, leveraging the badge of government offshore and providing quality advice and services.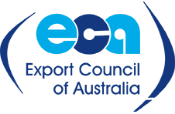 The Export Council of Australia (ECA) has a long, proud history of supporting Australian international business. For the past 60 years we have encouraged, educated and assisted Australian companies to take on the world.
The ECA has the development of Australia's resources via the promotion of Australian industry in international markets as our primary goal. We achieve this goal by:
Developing international business skills
Building Australian business capacity
Conducting international market research
Helping to break down barriers to trade
Building global networks
Informing Australian trade policy


The Hangzhou Chamber of Commerce in Shanghai
The Hangzhou Chamber of Commerce in Shanghai (HCCS), formerly known as the Chamber of Commerce for Hangzhou Enterprises in Shanghai (CCHES), was established in 2009. Their network currently extends to several thousand companies, including over a hundred influential companies.