---
China Studies MBA Program
---
AustCham Shanghai and Shanghai Jiao Tong University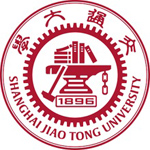 AustCham Shanghai offers members the opportunity to earn an MBA in China Studies from one of China's top universities, Shanghai Jiao Tong University. The 2016 program is accelerated over 18 weeks starting on Saturday 13 August.

AustCham Shanghai, in conjunction with the University, has established this program to focus on developing business and executive leadership skills specific to the China market. Students will gain a better understanding of Chinese business culture and how to conduct business in this environment successfully. Students will also learn how to identify and mitigate the risks faced by international directors and multinational companies.
The course also includes the Governance for International Directors course, which is accredited by the Australian Institute of Company Directors.
Lectures are held on campus at the University and online, giving participants the flexibility to keep up with the course and their day to day commitments. All lectures are held on Saturdays so as not to interfere with the work week. See below for the lecturing roster (subject to change).
Who is the program for?
Senior managers, executives and directors doing or aspiring to do business in or with China.
Tuition Fee: 43,000 RMB
Students receive free access to Aussie drinks during the program. The first 5 students receive 1000 RMB discount. Conditions apply.
Limited spaces are available for 2016. To find out more please contact Jane Xia or +86 21 6143 0600 ext. 216.
Click here for location map in English and Chinese.
"The Shanghai Jiao Tong University China MBA Program offers the standard subjects that all MBA Programs have and so much more. By completing the Program; I, along with a number of classmates, realized that our approach to business was correct for our past experiences, but in some instances incorrect for China business. I would strongly recommend to anyone looking to do business in China that they invest in the Shanghai Jiao Tong University China MBA Program."
Julie Jackson, General Manager at Aveo China Group