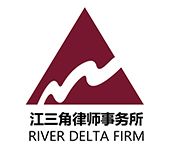 River Delta Law Firm
With offices in all major cities across China and a team comprised of over 80 talented lawyers, River Delta Law Firm (RDL) has established itself as the first and foremost authority on labor and employment law in China. The first of its kind, RDL has become a standard, not only for firms specializing in labor and employment law, but for law firms in general. Since its inception in 2004 RDL has provided legal services to thousands of enterprises, navigating China's labor law and implementing Human Resource policies on their behalf. Lawyers at RDL have a great deal of experience with both litigation and non-litigation projects, including managing labor costs, employment contracts, recruitment, management of special employees, trade union, collective bargaining, employee placement and lay off, dissolution, and relocation. Additionally, RDL frequently provides training programs and seminars to many corporations, with over 80 programs in the last year alone.
Although RDL is a sizable law firm, all branches maintain close relationships in order to ensure consistency and provide the utmost quality to our clients. RDL lawyers also maintain close relationships with courts, arbitration committees, and various regional HR and Social Security Bureaus, allowing us to move smoothly through court and legal procedures.

UNLOCK
Get access to the full member contact details by joining AustCham Shanghai. Full member information includes the corporate representative, phone number and street address.