---
AustCham Shanghai
Alumni Alliance
---
As the peak body for Australian business in east China, AustCham Shanghai provides a platform for the Australia-China business community to connect through a variety of services including business matching, events, delegations, project management and advocacy. The Australian educated Chinese alumni are an integral part of this community and as such, AustCham Shanghai are thrilled to announce an Alumni Alliance Membership category.
The AustCham Shanghai Alumni Alliance leverages the Chamber's reach and allows Australian educated professionals the opportunity to network through social and professional events and gain access to exclusive promotional benefits.
CONNECT – Build personal and professional networks through a diverse and bilingual event and forum calendar
DEVELOP – Gain access to tailored career and leadership development opportunities from the Australian business community
LEVERAGE – Enjoy promotional discounts and deals offered by AustCham Shanghai corporate member companies
Since the early 2000s, over 1.5 million Chinese students have graduated from Australian universities. In recent years, 85% of them have opted to return to China with a majority returning to Shanghai. We are committed to fostering an Australia-China alumni community who actively engage in Shanghai and our goal is to enhance the collaboration, communication and fellowship between Australian-educated alumni in east China.

---
关于澳商校友会员
About The AustCham Shanghai Alumni Membership
"澳洲记忆"已经成为了近百万中国留学生的共鸣;不断增多的在华澳洲海归渴望一个专业且强大的平台使他们在北半球依旧紧密联系。澳大利亚商会-上海从上个世纪90年代就与中澳两国政府,企业,高校一同搭建中澳发展与交流的桥梁。澳商成熟的企业会员网络希望为从澳洲毕业的中国校友们提供生活,工作上的一系列支持。
澳大利亚上海商会为澳洲海归特别推出的会员制服务,将为校友们搭建优质的社交活动平台。为了更全面、更系统地帮助澳洲毕业生拓宽职场人脉,积累宝贵的学习,工作,生活经验。不管你是初生牛犊,还是已经在职场打拼多年,都可以在一系列校友活动中,与其他同行伙伴更紧密地联系,更频繁地沟通,更自发地体验一系列活动。澳商会上海的会员企业作为此计划的强大后盾,会从职业辅导,人脉拓展,经验传授等各方面给予校友最大的支持。

同时,除了线下活动中的餐饮,礼品,惊喜,澳商会的知名企业品牌也会为校友们提供周到的产品服务,校友们更可以享受到线上线下,不同行业的各类优惠权益。
加入我们,见睿智的人,听新鲜的事。在专业,有趣的活动中,与校友更亲,与中澳企业更近。
---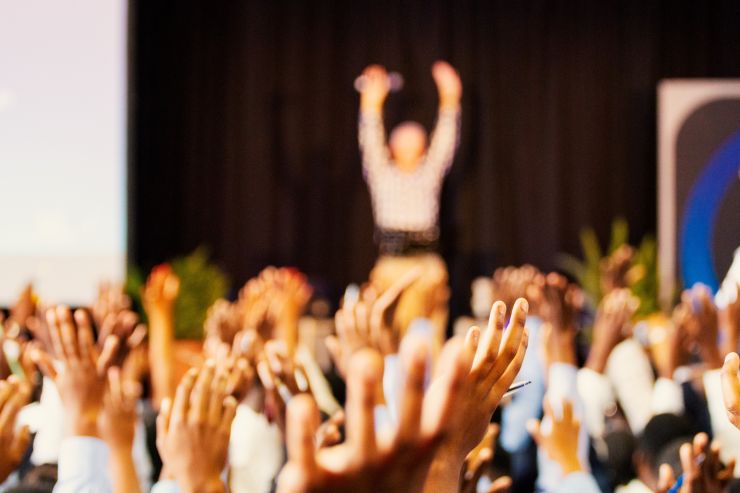 | | Alumni Membership | Premium Alumni Membership |
| --- | --- | --- |
| 会费 (每年) Annual Fee | FREE | RMB 980 |
| 普通活动 Regular Event Access | • | • |
| 专享活动 政府及企业高层,领导人参加的活动 Premium Member Event Premium events including government stakeholders, senior corporate executives and industry leaders | | • |
| 澳商重大型活动 澳大利亚国庆烧烤,年度慈善晚会,夏日烧烤,墨尔本赛马节 AustCham Marquee Events Access to Australia Day BBQ, Great Australian Ball, Summer BBQ & Melbourne Cup at member prices | | • |
| 活动入场券 每月一次免费活动 Free Event Pass One free regular event per month td> | | • |
| 校友优惠 详情请见下文中的链接 Alumni Deals Access to product and service discounts (see below for more details) | • | • |
| 赠品福袋 活动中获得免费澳洲产品 Promotional benefits Receive promotional products at selective events | | • |
---

在澳商会员企业网络中获取最新,最全面的职业与行业信息动态。不管你是应届毕业生,还是已经驰骋职场多年,都可以在这个精英人才圈里,结识良师益友,寻得志趣相投的同行伙伴,获取更多的交流机会与宝贵经验。
中英皆宜的活动环境不仅能使校友们轻松地构建自己的社交网络,更能帮助他们熟练掌握商务英语,提升职场交流能力。
Ensure you remain connected with your fellow Australian-University alumni. Whether you are a recent graduate or a more experienced professional, you will build a valuable professional network with access to like minded individuals, colleagues and mentors.
Practice networking skills in a friendly and bilingual environment with people from different cultural and industry backgrounds.
Click here for more details on upcoming Alumni Alliance events.

享有商会为校友会员特别定制的,仅限澳洲校友参与的活动,比如实地考察与参观知名企业,并与企业高层零距离交流讨论。

商会将开展一系列研讨会和讲师班。 有了商会企业成员和嘉宾分享的经验干货,你的学海书涯或许会少一些挣扎,你的求职道路也许会多一些可能。 嘉宾传授的知识与技能将开拓你的视野,让你具备更强竞争力。
The Alumni Alliance will have access to a diverse and bilingual event calendar, allowing them to expand their professional horizons and networks. In addition to AustCham Shanghai events, Alumni Alliance members enjoy access to exclusive site visits and access to corporate executives.

除了线下活动中的餐饮,礼品,惊喜,会员们更能享受澳商会员企业提供的不同行业的各种产品优惠及权益,吃喝玩乐都涵盖。
Be eligible for a variety of product and service promotions which have been sponsored by our Australian business community.
Click here to explore the discounts available to Alumni Alliance Members.

成为 "澳商校友圈"的一员,寻找同窗,心系母校,与澳洲大学牵线,实时更新院校信息。
Reconnect with your alma mater and the wider Australian university network.