Treasury Wine Estates Believers Buoyed by China Export Boom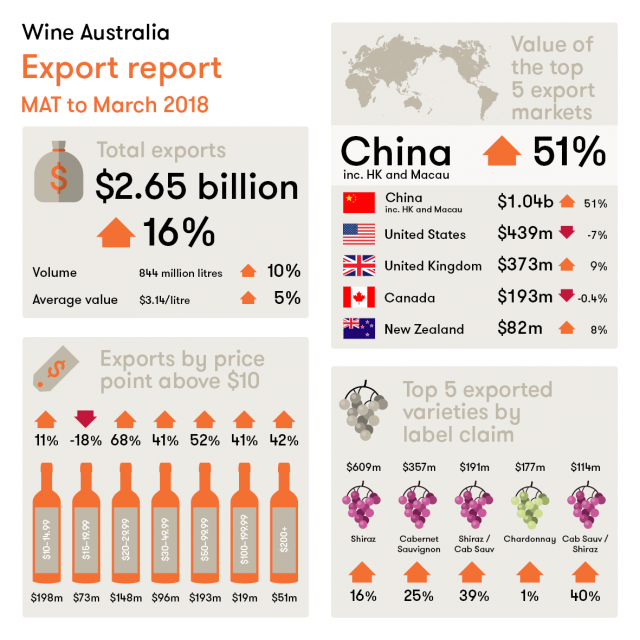 Australia's annual wine exports to China have soared through the $1 billion mark for the first time in another positive sign for share market darling Penfolds owner Treasury Wine Estates. Industry body Wine Australia on Monday revealed that total wine exports by all players to China had jumped by 51 per cent to $1.04 billion in the 12 months ended March 31.
A booming economy and increased consumer base has led to Australian wine exports to China increasing by over 50% in one year, now well exceeding AU$1 billion. Treasury Wine estates is the main driver for this growth and owns several of the leading brands in this market, including Penfolds, Rawsons Retreat and Wolf Blass. In fact, Treasury Wine Estates has seen great success throughout Asia, will profits increasing by 48% in the region.
Australian wine has a competitive edge over rivals in China such as Italy, France and Spain, with a full reduction in tariffs by January 2019 as a result of the China-Australia Free Trade Agreement signed at the end of 2015.
Click here to access the full article via the AFR (Paywall)