Webinar | Best Measures for Moving Brands Online in the China Market (Digital & E-commerce)
How brand can effectively react to the coronavirus outbreak in regards to establishing a digital presence and moving their businesses online in the China market?

Tune in to AustCham Shanghai's webinar on Thursday 16 April with Ryan Molloy, CEO of RedFern Digital. During this China-focused webinar, we will discuss solutions for brands that are looking to enter the market via e-commerce, exploring best practices in terms of driving sales and increasing brand awareness through paid and social media.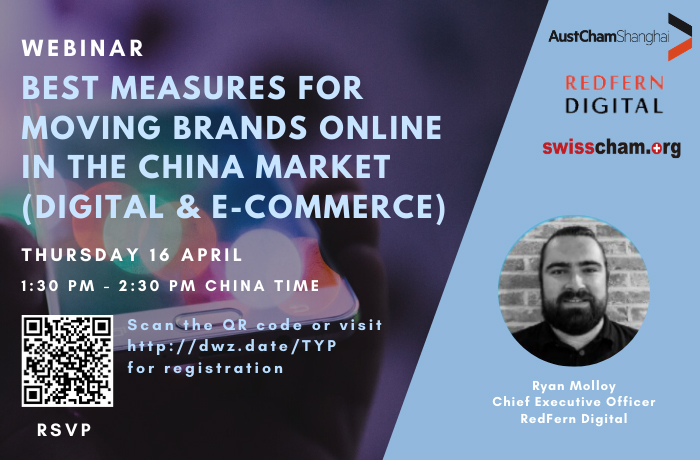 ---
AGENDA:
1:30 PM - Welcome | Jack Brady, CEO of AustCham Shanghai
1:35 PM - Presentation | Ryan Molloy, CEO of RedFern Digital
2:05 PM - Q&A
2:30 PM - Webinar finishes

---
TOPICS:
The current situation
E-commerce
Driving sales online
Social & paid media
---
SPEAKER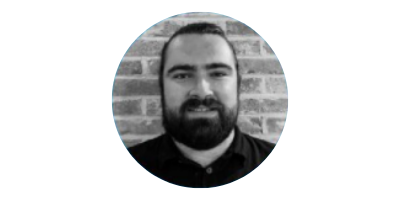 Ryan Molloy
CEO of RedFern Digital
Ryan Molloy has lived in China for over 17 years and has worked in the China marketing industry for nearly 10 of them. As CEO of RedFern Digital, he has worked with some of the biggest brands coming into the market, covering branding, strategy, social media marketing and E-commerce.