Webinar | Back to School with Wellington College International Hangzhou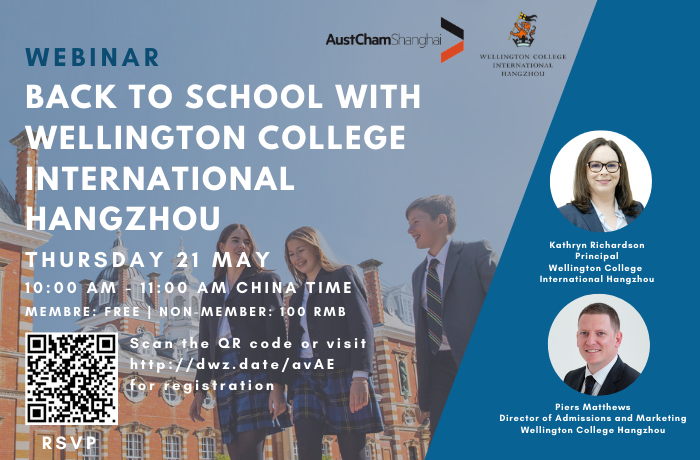 After many weeks of consultation, adaptation, and preparation to ensure compliance with the COVID-19 guidelines established by the provincial and city governments, the first group of Wellington College International Hangzhou pupils (Years 5-8) returned to school on Monday 20th April. They were closely followed by the second group of pupils (Years 1-4) on Sunday 26th April.

Despite the challenges, both the staff and pupils at Wellington College International Hangzhou have adapted to the necessary changes in their routines and are proceeding with the rest of the academic year under the "new normal".

Having been back in class for over a month now, schools in Hangzhou are in a unique position of being able to reflect and identify the challenges of re-starting school in this difficult environment.

Like other schools, at Wellington College International Hangzhou the safety of the school community and protecting the health of the pupils and staff always takes top priority. In this webinar, Kathryn Richardson, Principal of Wellington College International Hangzhou, will share what the school has done during this special period and provide an early case study on what other schools can expect in the coming weeks.

In addition, Piers Matthews, Director of Admissions and Marketing at Wellington College Hangzhou, will share thoughts about the ongoing challenges faced by schools as a result of the COVID-19 crisis, and how we can expect the international school sector to evolve in the future as a result.
---
AGENDA
10:00am - Welcome | Jack Brady, CEO at AustCham Shanghai
10:05am - Kathryn Richardson, Principal at Wellington College International Hangzhou
10:25am - Piers Matthews, Director of Admissions and Marketing, Wellington College Hangzhou
10:45am - Q&A
11:00am - Event closes
---
TOPICS
COVID-19 impact on education industry and international schools
Overview of online schooling, government policy, how it's implemented and how you keep the communication with family and students
Preparation of going back to school
Post COVID-19 opportunities and challenges for international school in China
---
SPEAKER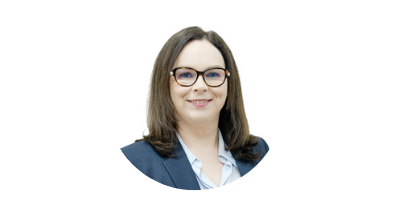 Kathryn Richardson
Principal
Wellington College International Hangzhou

Kathryn has been in Education for 21 years. She taught in London schools where she quickly progressed into leadership positions. In September 2014, Kathryn moved to Dubai as a Deputy Headteacher in a British curriculum international school, and in 2016, she was promoted to the Head of Primary at their newly-opened sister school.

Kathryn has a bachelor's degree in Education, specializing in maths and science. In addition to this, she has a master's degree in Educational Leadership and Management and is a qualified facilitator for the National Qualifications of Middle and Senior Leadership. Kathryn has a passion for school improvement and strongly believes in making sure every child reaches their true potential.Kathryn has redesigned school curriculums so that they are creative, personalised to each individual, and provide challenge for all.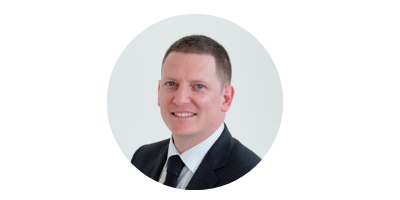 Piers Matthews
Director of Admissions and Marketing
Wellington College Hangzhou
Piers has over 15 years-experience in leading, teaching, training and coaching across a variety of industries including medical IT, retail, manufacturing and, for the past 9 years, international education. After spending 6 years working in international schools in Qingdao, Shandong Province, Piers joined Wellington College China as the founding Director of Admissions and Marketing for the Wellington College Hangzhou campus, which opened in 2018 with largest founding student body in the Wellington College group of schools.

In 2018, Piers completed a Master of Business Administration with a focus on leadership, change management, international business, cross-cultural business environments, and marketing strategy development. Piers is a strong advocate of international schools as the educational model of the future, developing children with the skills most needed in 21st century; being open minded, tolerant, creative and adaptable to change.