An Update from Ric Deverell - Chief Economist and Head of Macro Strategy at Macquarie
Join AustCham Shanghai for an exclusive members-only discussion hosted by Macquarie's Chief Economist and Head of Macro Strategy, Ric Deverell.

AustCham Shanghai's Financial Services Industry Forum brings you a discussion by Ric Deverell, Chief Economist and Head of Macro Research for Macquarie Group. Ric will host an exclusive AustCham Shanghai members-only event discussing trends in financial markets, economic relations between Australia and China, and the global economy.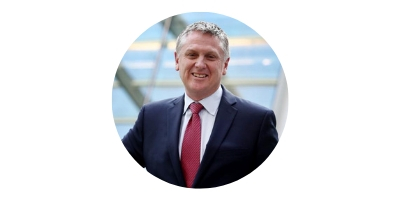 Ric Deverell
Chief Economist & Head of Macro Research, Macquarie Group

With over 25 years of experience analysing the global economy and financial markets, Ric joined Macquarie from Credit Suisse in New York, where he was Managing Director and Global Head of Fixed Income and Economic Research. During the 2000s, Ric worked at the Reserve Bank of Australia, where he held several senior positions including Deputy Head of the Economic Analysis department and Chief Manager for International Markets and Relations. He ran the Reserve Bank of Australia's business liaison program during the Great Recession and was Governor Stevens' G-20 Sherpa during Australia's host year in 2006. Ric spent the 1990s working in Government, first with the Department of Prime Minister and Cabinet and then with the Australian Treasury. He headed the Treasury's Asia section during the Asian Financial Crisis. With a broad range of expertise and relationships across global economics, commodities, fixed income, foreign exchange, emerging markets, equity and credit markets, Ric provides an important perspective to analysing the challenges global economies currently face.

*Fapiao: Please fill out the fapiao info form here: https://www.lediaocha.com/pc/s/5hsrdg . Please note that reception of the fapiao may take up to 7 working days after the event.
Cancellation Policy
Please note that if you need to cancel this booking we must receive your RSVP cancellation by email or fax no less than 48 hours in advance of an event, unless another specific cancellation date/time is notified in the event details. The Chamber will have to charge you full-price for the event if you do not cancel your attendance by the stated time. This is necessary to cover costs automatically incurred by AustCham Shanghai for events on registered attendees' behalf.