Unlocking Investment Opportunities in China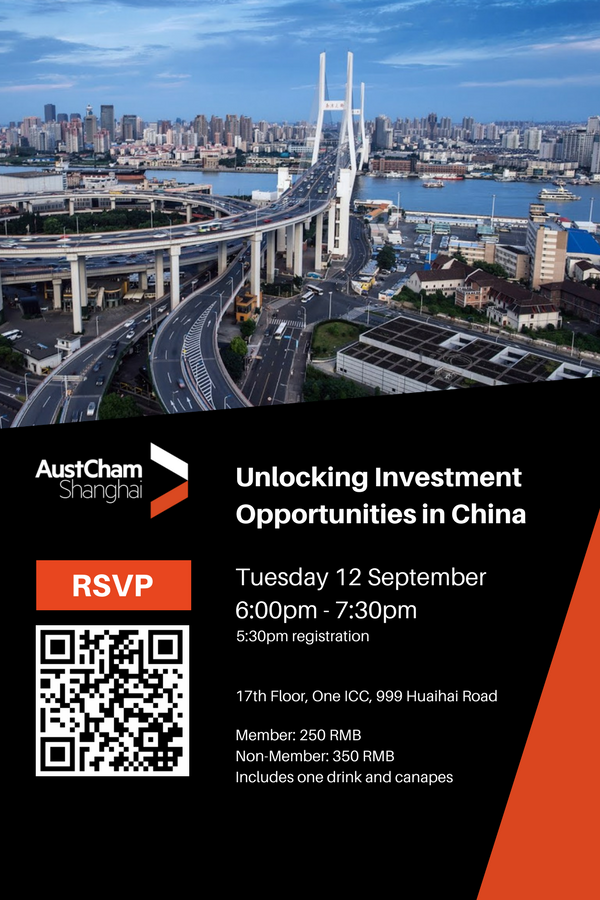 Against a backdrop of regulatory reform, economic transition and heightened regulatory enforcement, join us to learn more about how the latest trends and regulations are impacting your business in China.
International Partner Martyn Huckerby will be sharing insights from King & Wood Malleson's latest 'Doing Business in China' publication, which answers the key questions asked by clients about investing in China. These include the key opportunities, key concerns and issues facing foreign companies investing, operating and/or sourcing from China and how this is changing over time. Martyn will also comment on the current investment trends in China, consider the relevance of new Free Trade Zones, and discuss the role Hong Kong might play in China's future plans.
Karen Surmon, Trade Comissioner at Austrade, will be sharing insights into the Australian government's investment strategy and policy agenda for helping Australian companies grow their businesses in Shanghai and the Yangtze River Delta region.
Speakers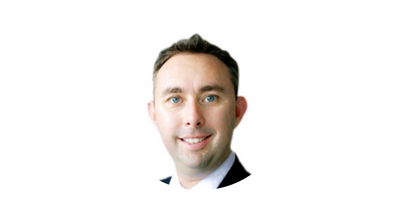 Martyn Huckerby
Mr. Martyn Huckerby has extensive experience in providing corporate and regulatory advice to clients carrying out business in China, Australia and North Asia.
Assisting clients with China market entry strategies and distribution of goods is a key focus of Martyn's practice. He has expertise advising on a variety of commercial arrangements in China, including distribution agreements, commercial leases, employment contracts, and joint venture arrangements
Martyn Huckerby is ranked as a market-leading lawyer by Asialaw Profiles and a leading lawyer by IFLR 1000. He has also been included for several years in the annual listing of "Who's Who of International Competition Lawyers" and the associated list of telecommunications lawyers.
Martyn is ranked as a leading competition/antitrust lawyer for China and Hong Kong in Chambers Asia 2016, in which it is acknowledged that Martyn "services an impressive roster of international and local corporates, and clients are particularly impressed by his commercial awareness and communication skills."
Martyn has previously practiced in Sydney and London and was Chief Representative of Mallesons' Shanghai office from 2008 to 2012, prior to Mallesons' combination with King & Wood.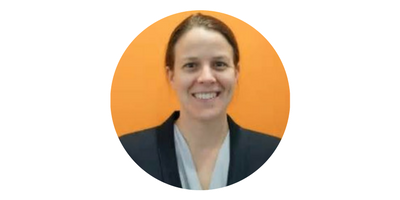 Karen Surmon - Trade Commissioner/ Commercial Consul, Australian Trade and Investment Commission (Austrade), Consulate-General, Shanghai
Karen joined the Australian Trade and Investment Commission (Austrade) in January 2013, and commenced a 3-year posting to Shanghai in August 2014. There, she leads Austrade's China Innovation Strategy, working with advanced manufacturing and other high technology exporters, as well as R&D institutions seeking to identify commercialization opportunities, and start-ups entering the China market.
Prior to relocating to China, Karen was Austrade's State Director for South Australia, based in the Adelaide office.
Karen has spent ten years living and working in China and Singapore. Over this time she held a number of positions, including Brand and Communications Manager with China's largest wine importer and distributor, and Associate with Beijing Consulting Group, where she was responsible for establishing the Australia China Alumni Association.
Karen has also worked extensively in the education sector, holding a number of roles at the University of South Australia over an 8-year period, in international relations, student recruitment, alumni and business development.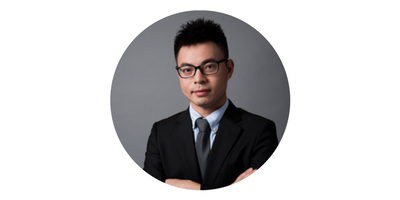 Javen Li, Commercial Representative, Australian Trade and Investment Commission
Javen Li works in the Nanjing office as Commercial Representative for the Australian Trade and Investment Commission (Australian Consulate-General Shanghai Commercial Section). In this role, he leads the effort to assist Australian businesses in understanding business dynamics, developing commercial opportunities and enhancing stakeholder relationships in Jiangsu and Anhui.
Javen designs and manages regional strategic promotional activities and sector-specific initiatives to expand Australian exports. In addition, he has worked on large-scale inbound and outbound trade delegations, providing a range of value added services to Australian businesses, most notably in innovation, education, health services and agriculture.
Javen holds a Bachelor's degree in Commerce and a Master's in International Business (economics). Prior to joining Austrade, he worked in the higher education sector and managed multiple transnational education projects with UK and Australian institutions.


*Fapiao: If you have not provided your company's fapiao details to us, please fill out the fapiao info form here: https://www.lediaocha.com/pc/s/jrctpl. Otherwise, please email chenyu.ling@austchamshanghai.com to request a fapiao. Please note that reception of the fapiao may take up to 7 working days after the event.
Cancellation Policy
Please note that if you need to cancel this booking we must receive your RSVP cancellation by email or fax no less than 48 hours in advance of an event, unless another specific cancellation date/time is notified in the event details. The Chamber will have to charge you full-price for the event if you do not cancel your attendance by the stated time. This is necessary to cover costs automatically incurred by AustCham Shanghai for events on registered attendees' behalf.