Training Workshop: Mindfulness and Emotional Intelligence Leadership
AustCham Shanghai invites you to attend a leadership workshop on mindfulness and emotional intelligence for leaders. This condensed 2-hour workshop will incorporate learnings from the world-renowned Search Inside Yourself (SIY) program, which is run annually in December in Shanghai.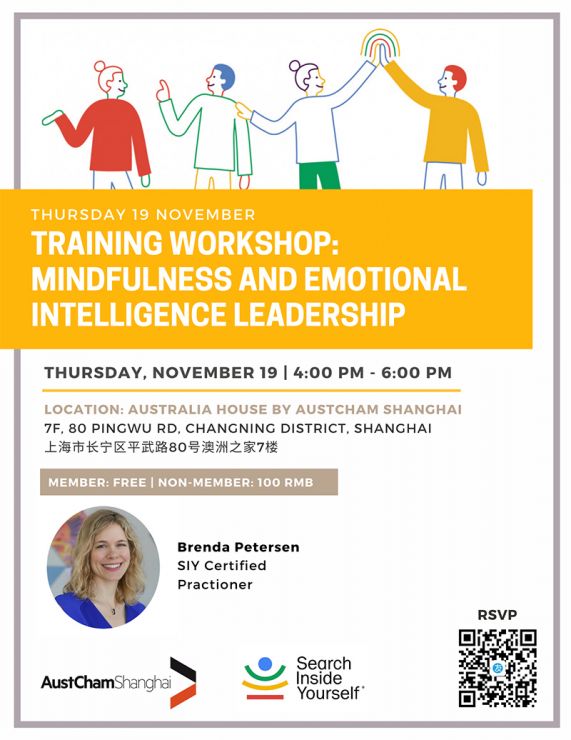 Search Inside Yourself was born at Google in 2007 when one of Google's earliest engineers gathered a team of leading experts in mindfulness, neuroscience, leadership and emotional intelligence to develop an internal course for fellow Google employees. Since then, over 50,000 people in more than 150 cities and 50 countries have now taken this program including leaders in United Nations, 3M, Didi Chuxing, Deloitte, PwC, Yum, SAP, Salesforce, LinkedIn, Ford, Roche and other global institutions and corporations.
This workshop will be delivered by certified Search Inside Yourself practitioner Brenda Petersen.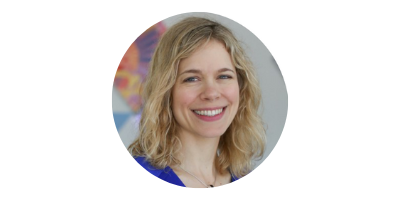 Brenda Petersen
SIY Teacher
Brenda Petersen coaches leaders to enhance their performance with mindfulness. Brenda empowers SIY participants with the same successful practices she draws upon from the program in her own career as senior executive of a leading international school.

She has led SIY programs internationally for companies like Adidas and Volkswagen. From preserving calm and clarity during an organizational crisis to navigating difficult conversations with integrity and warmth, Brenda provides useful tools and techniques teams can use every day.

During her 25 years career in education, Brenda has inspired students from the US, Brazil, and China with her culturally sensitive and engaging approach. Currently in her work as an administrator, Brenda facilitates the development and growth of over 200 employees. A dedicated meditation practitioner, Brenda attends several silent retreats a year to deepen her practice and to share mindfulness with others.

Brenda served as a United States Peace Corps volunteer in Papua New Guinea setting the foundation for her curiosity about other cultures and dedication to service. Brenda holds a BS in Education from Northwestern University and holds a MLA from Johns Hopkins University. She is an avid cyclist, former professional dancer, and loves exploring the mountains of Colorado on summer vacations.