Training: Strategic Thinking in the Digital Age
Discuss real cases of digital disruption happening within Chinese, European and USA countries.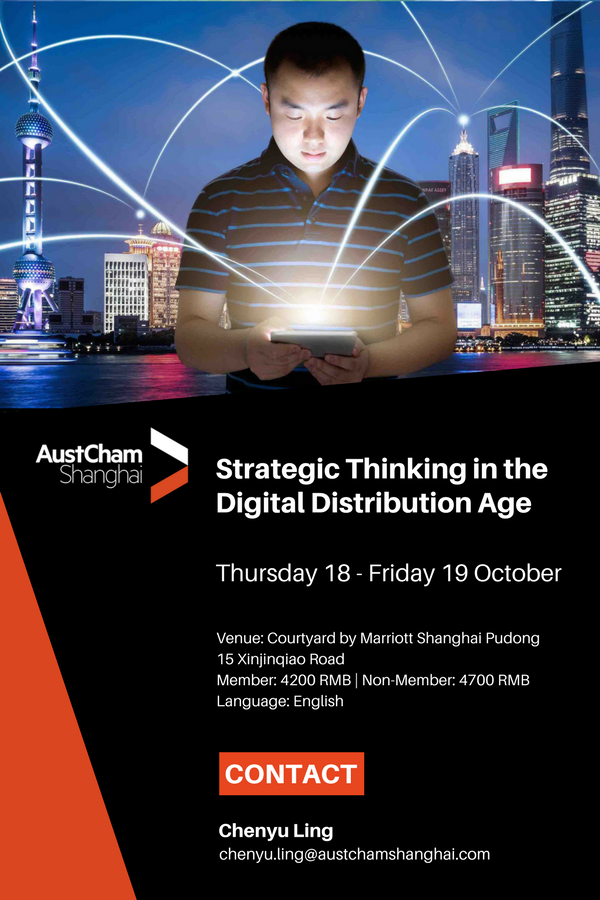 The two-day program will provide comprehensive approaches to strategy concepts, implications, and strategy execution- adopting a practical approach at the management team level.
To gain further insight into the range of programs we have available for 2018, please see our 2018 Training Calendar.
Our events team is also well-placed in assisting your company in providing a specific training course. Please contact Chenyu Ling for more details.