Training: MS Advanced Skills for HR Professionals
Consolidate essential HR skills over this two day workshop.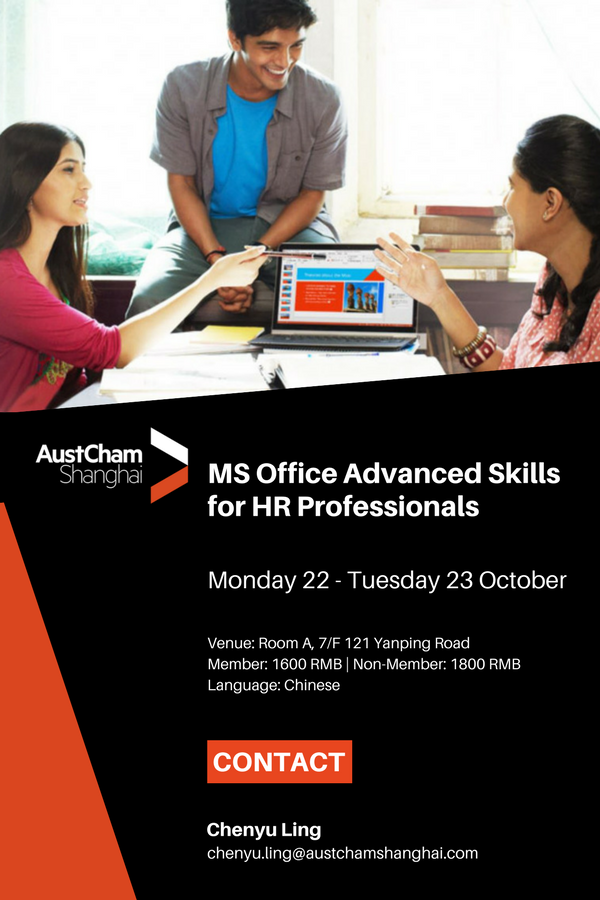 Essential for HR workers, this workshop will cover a range of topics- from creating documents, charts and templates to applying functions and conditional formatting. The workshop will also walk through best organisational methods to be used in all areas of HR (e.g. performance assessment, salary management, training demand etc.)
To gain further insight into the range of programs we have available for 2018, please see our 2018 Training Calendar.
Our events team is also well-placed in assisting your company in providing a specific training course. Please contact Chenyu Ling for more details.