Training | Management Training
Learn management strategies for the newly promoted or those on the management track
Your Managers are the driving force for your business by deploying your Vision and Strategy on the field.

Being a manager is often not only a matter of knowing about a particular industry, Management also involves knowing how to set goals and motivate workers.
This course teaches management strategies for the newly promoted or those on the management track.
It covers Ideas of Management, Organisation and Strategy, and explains how to become an Inspirational leader, who can delegate and foster performance.
---
At Course Completion
After completing this course, students will be able to:
Understand how to align strategies to achieve maximum return on investment
Understand the importance of long-, intermediate- and short-range goals.
Discover ways to gain employee involvement and commitment to planning.
Be able to turn intention into commitment
See the importance of understanding and influencing others.
---
Key Topics
1. Leaders Make Change Work (2h)
The five strategies of change management, Capturing the heroic efforts of people, and unleashing the power of story on business challenges. These topics are covered as we explain how Leaders Make Change Work.
Learning Goals:
• Apply the five leadership strategies of change.
• Practice the challenges and responsibilities of change management.
2. Effective Planning: A Seven-Step Formula (2h)
In a recent study, people were asked to cite the most effective ways that executives can earn their trust. While the most important way to build and grow employee trust is to maintain a high level of managerial integrity, the second most common trust-building practice is to openly and effectively share the company's strategic plans, vision and mission with people. In this session, we share seven steps for including employees in the strategic planning process.
Learning Goals:
• Apply a seven-step formula for effective planning.
• Set long-range, intermediate-range, and short-range goals.
• Gain employee involvement and commitment to planning.
• Turn intention into commitment.
3. Recognition the key to higher performance (2h)
How do you make leadership contagious? How do you help others to catch the spirit, power, and satisfaction that effective leadership can bring? The solution to these questions rests, in part, on our ability as leaders to see outstanding performance among employees.
Learning Goals:
• Take the three steps of Involved Recognition.
• Learn how to be a Contagious Leader.
Apply the "Recognize Five" strategy.
• Learn how non-monetary recognition can be more powerful than monetary recognition.
4.Setting up of Action Plans (1h)
How do you translate ideas into actions? Setting a goal is relatively easy, but creating a plan to achieve those goals can be challenging. Create an action plan to help managers achieve their goals.
In this session managers are guided through the step of smart planning
---
Trainer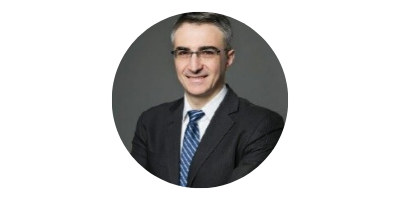 Prof. David Dufour
Saizo
David is full-time faculty member teaching at International Business School Suzhou at Xi'An Jiaotong Liverpool University since 2018, where he specialises in Management topics.
He is also Director of the International MBA Programme for Executives.
David has been in China for more than18 years, with more than 10 years teaching experience in Master's Degrees Programmes in several Universities and Business Schools.
He was previously teaching at the European Institute of Purchasing Management in China, and supervising the Executive MBA, specialised in Purchasing and Supply Management, coaching the students through their 6 months Research Final Project.