Training: Lean Manufacturing
Come learn about the Lean Manufacturing approach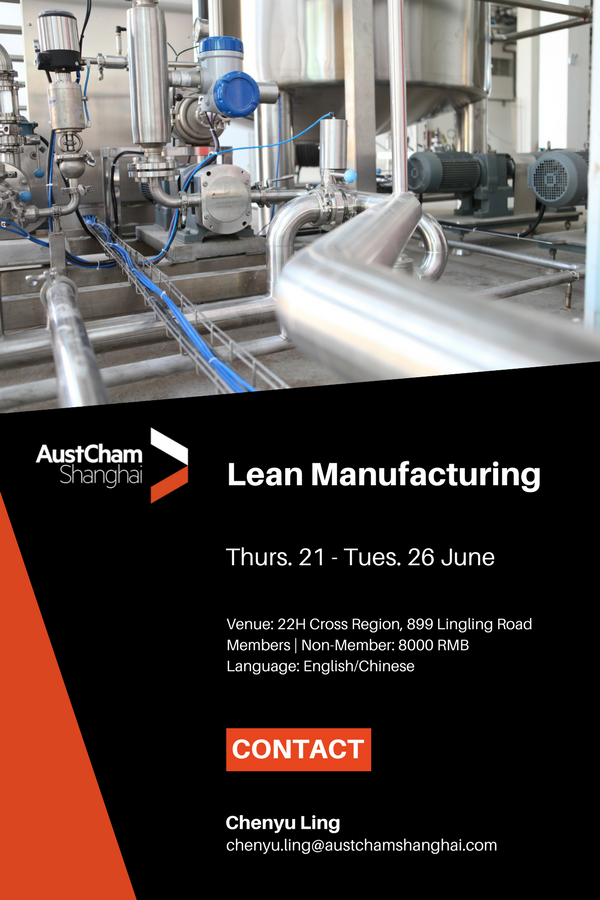 Lean Manufacturing is a holistic approach that seeks to support managers and employees in the areas of product and planning to sustainably optimize their manufacturing processes, whereby waste and lead times are reduced.
To gain further insight into the range of programs we have available for 2018, please see our 2018 Training Calendar.
Our events team is also well-placed in assisting your company in providing a specific training course. Please contact Chenyu Ling for more details.