Training: Leadership Skills in the Workplace
Discuss different and new leadership approaches in this training session.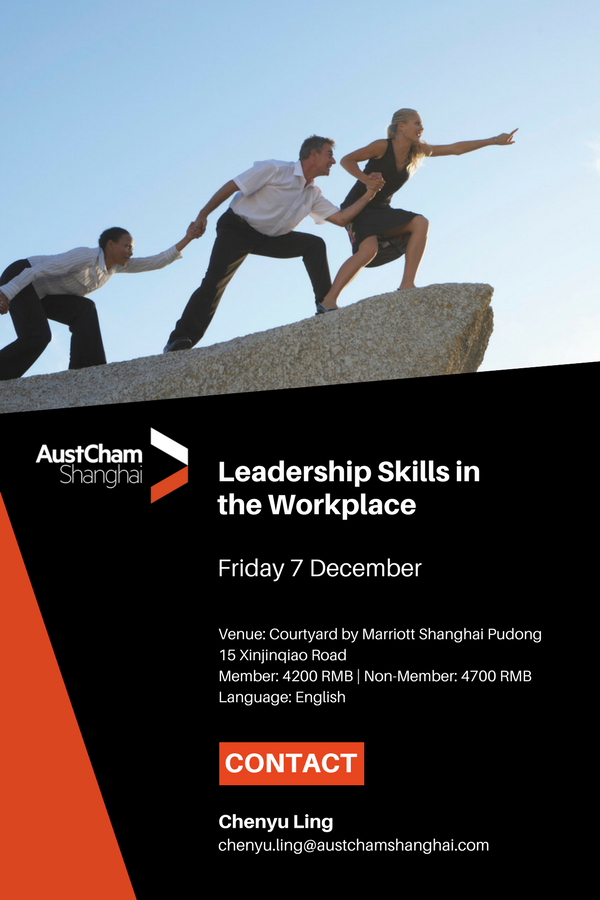 Suitable for those looking to improve their leadership skills, this workshop will make use of many different approaches/methods to aid individuals to improve in their leadership skills.

To gain further insight into the range of programs we have available for 2018, please see our 2018 Training Calendar.
Our events team is also well-placed in assisting your company in providing a specific training course. Please contact Chenyu Ling for more details.