Training: Hoshin-Kanri
Hoshin Kanri: Strategic goal setting approach; based on a company-wide vision.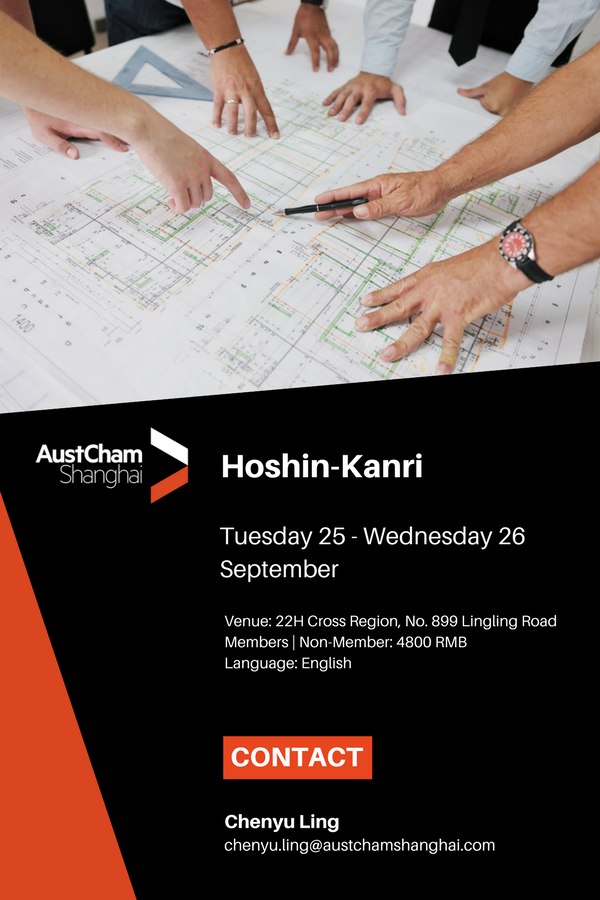 This workshop will teach leaders the Hoshin Kanri approach in setting practical goals, leading to project improvement and higher success factors.
To gain further insight into the range of programs we have available for 2018, please see our 2018 Training Calendar.
Our events team is also well-placed in assisting your company in providing a specific training course. Please contact Chenyu Ling for more details.