Training: Excel Macro and VBA
Learn how to manage Macros and VBA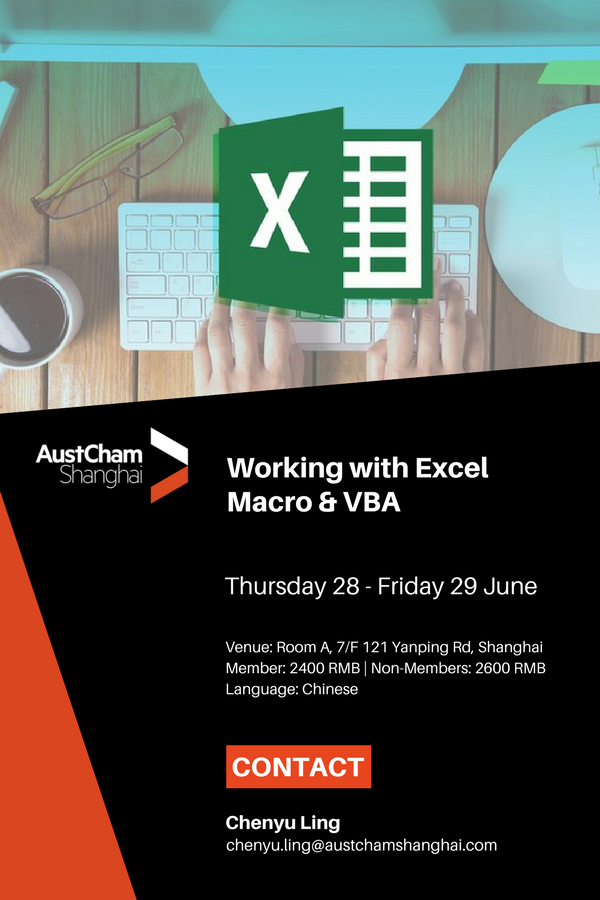 This skills workshop will focus on managing Macros, introducing VBA (coding, practical applications), and teaching participants how to use interactive procedures (e.g. creating user-defined functions) and apply user forms through Excel.
To gain further insight into the range of programs we have available for 2018, please see our 2018 Training Calendar.
Our events team is also well-placed in assisting your company in providing a specific training course. Please contact Chenyu Ling for more details.