Training: Bridging the Culture Gap
Join us for a training session about bridging the cultural gap between Australia and China!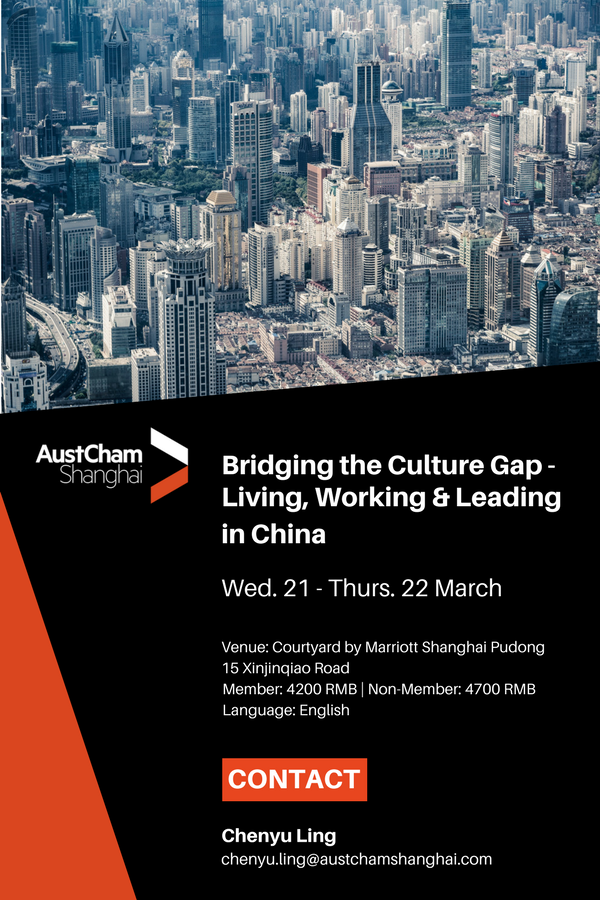 This workshop will be focused on helping expats identify, analyse and understand Chinese working behaviours based on their own cultural working approach.
To gain further insight into the range of programs we have available for 2018, please see our 2018 Training Calendar.
Our events team is also well-placed in assisting your company in providing a specific training course. Please contact Chenyu Ling for more details.