Training: Analyse Your Product Cost Structure Systematically
Walk through complete production analysis processes and procedures.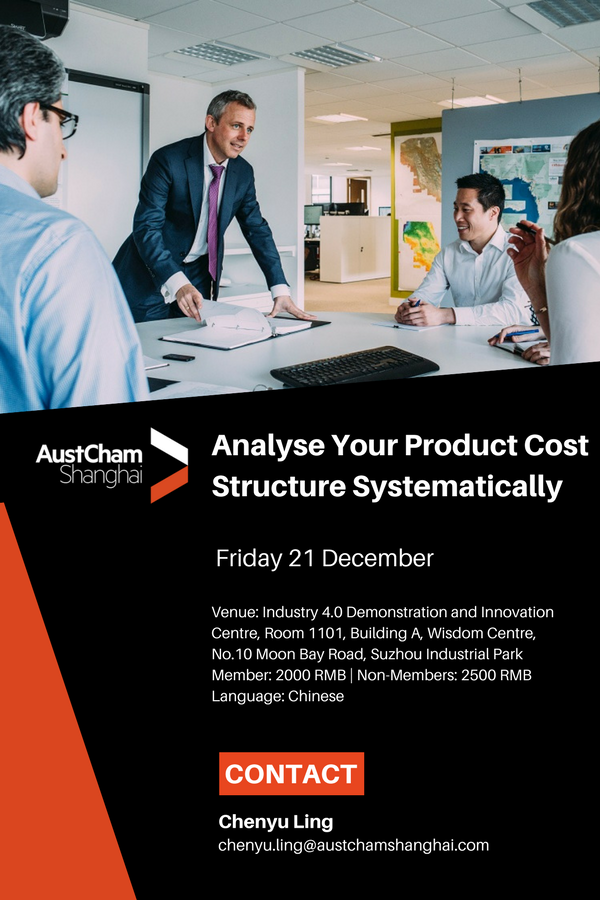 This workshop will review all types of costs necessary to complete production processes (e.g. sunk, marginal, fixed costs), and present applicable outcomes in manufacturing, procurement and supplying.
To gain further insight into the range of programs we have available for 2018, please see our 2018 Training Calendar.
Our events team is also well-placed in assisting your company in providing a specific training course. Please contact Chenyu Ling for more details.