September Aussie Drinks at Kakadu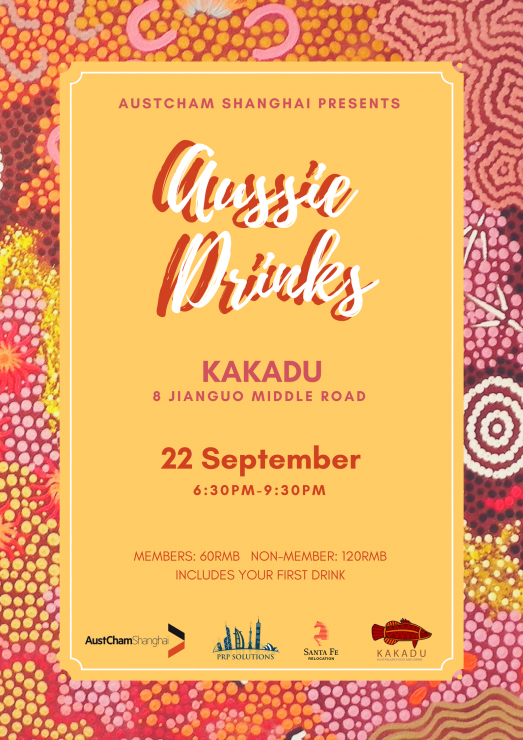 Join us at Shanghai's best Australian restaurant for September Aussie Drinks!

Enjoy icy drinks whilst catching up with friends or making new connections in a casual atmosphere.
Make sure to get there early, as the first 50 guests will get 2nd drink free sponsored by PRP Solutions. There will also be special food and drink deals for Aussie Drinks guests during the night.

RSVP is not required, please contact Chenyu Ling with any questions.
*Fapiao: Please fill out the fapiao info form here: https://www.lediaocha.com/pc/s/5hsrdg. Please note that reception of the fapiao may take up to 7 working days after the event.