Remote Work Foundations for a Digital Workplace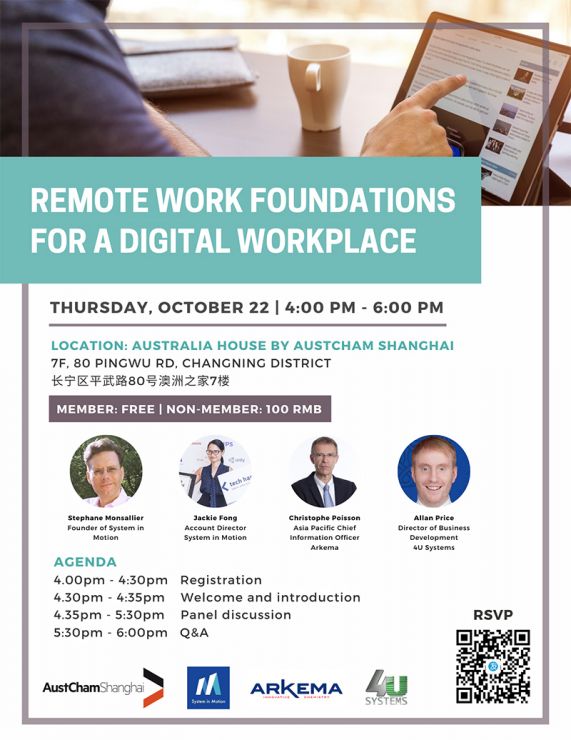 As the workplace becomes increasingly digital due to the pandemic, new ways of communication and collaboration are emerging every day.

How many companies will take advantage of what they are forced to do and incorporate it into their culture? How many companies can comfortably say they are ready for the next catastrophic disruption with their current work environment setup? What are the DOs and DON'Ts when considering setting up a remote work culture/environment? How will this new trend impact your daily work efficiency and overall competitivity?

To learn more, join us with a panel of experts on Thursday, October 22 for a discussion about the digital transformation of workplaces and effective ways to minimise the impacts of major disruptive events such as Covid-19.

AGENDA
4.00pm-4.30pm Registration
4.30pm-4.35pm Welcome and introduction
4.35pm-5:30pm Panel discussion
5:30pm-6:00pm Q&A
---
PANELISTS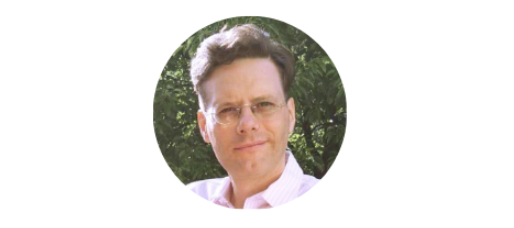 STEPHANE MONSALLIER
Founder of System in Motion
Founded System in Motion in 2004, after 10 years of experience in Financial I.T. He provides vision, direction, and occasionally shakes things up. As the Founder and CEO of System in Motion, he is also the EO Accelerator Trainer.


JACKIE FONG
Account Director
System in Motion
Jackie Fong has been working in the servicing industry in various fields for over 10 years, with more than 6 years of Consumer Engagement in E-commerce, and 4 years of Account Management experience in the IT industry.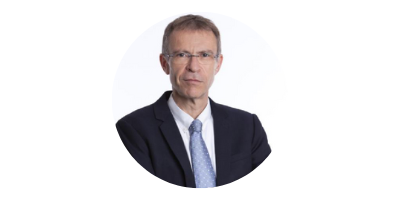 CHRISTOPHE POISSON
Asia Pacific Chief Information Officer
Arkema
Christophe POISSON has been working for 7 years as Asia Pacific Chief Information Officer for Arkema, located in Shanghai. He has successful experience in leading complex IT transformations in a context of growth, fast pace and integration of new companies & activities.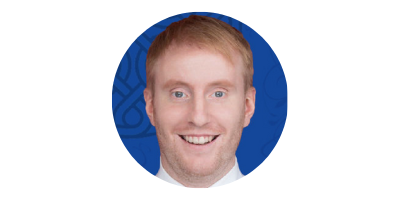 ALLAN PRICE
Director of Business Development
4U Systems

Allan is currently the Director of Business Development for 4U Systems and has been based in Shanghai since 2015 working to support multi-national clients with their IT and workplace technology deployments - leading the 4U Systems sales and strategic development efforts for the company's Consulting and Systems Integration businesses.