November Aussie Drinks at the Radisson Blu Hotel New World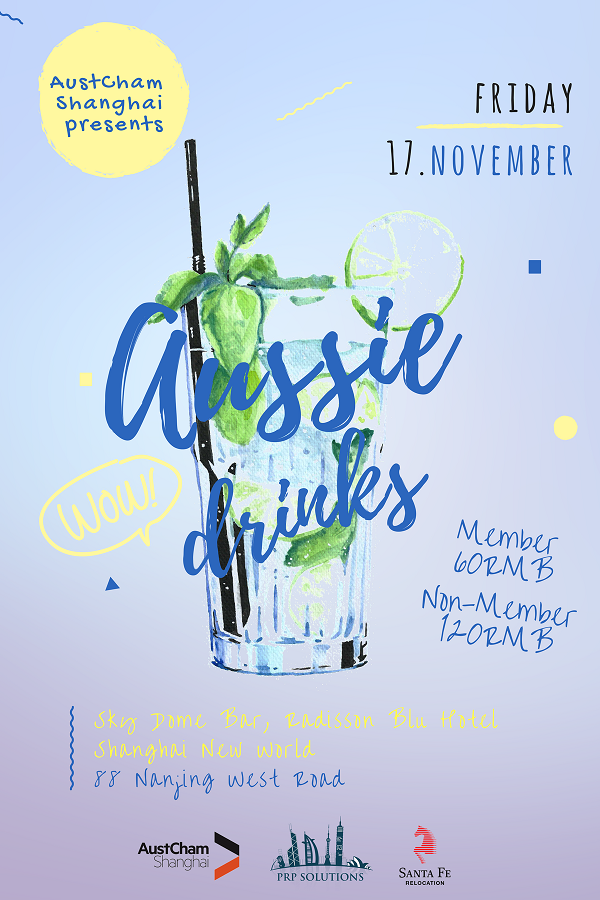 Start the weekend in style on the 47th floor of the Radisson Blu Hotel New World for November Aussie Drinks!
Aussie Drinks is the social event of the month where you can connect with professionals from a wide range of industries and expand your network over drinks in a casual setting.
This month, we take you to Sky Dome bar, a quick 1-minute walk from People's Square, where you will be able to enjoy one-of-a-kind panoramic views of the city.
No RSVP required, please contact Chenyu Ling with any questions.