New Retail - Making Retail Great Again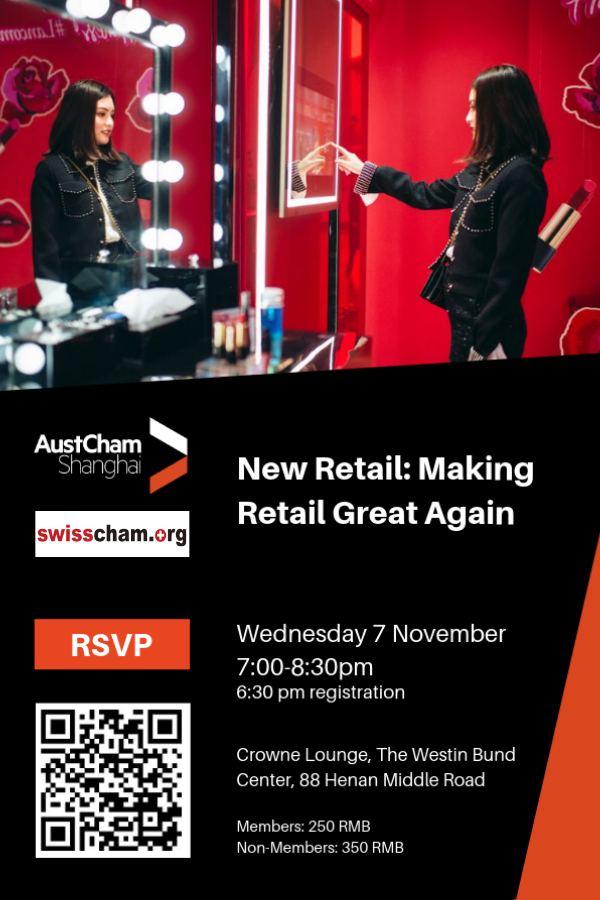 Retail isn't dying, it's reinventing itself. The evolution of New Retail in China continues to shake things up for traditional bricks-and-mortar stores in the drive to integrate everything offline with online, and the rest of the world is looking on as China leads the way.

New Retail combines tech-driven integration with traditional models of commerce to enhance the overall retail experience, creating a real-time manifestation of the individual consumer's commercial desires by blending the digital and physical together. In other words, 'shopping' is no longer the same thing as simply 'buying', and nowhere is this more prominent than in China. While this all may sound complicated, the fundamental concepts behind implementing New Retail are in fact quite easy to grasp.

Join us and our expert speakers as we explain and discuss the future of (New) Retail.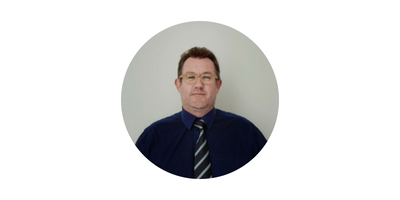 Jerry Clode, Head of Digital & Social Insight, Resonance
Jerry leads social and digital insight at Resonance.
First arriving in China in 1994, he is considered an expert in Chinese consumer culture. At Resonance, Jerry has developed SMART, a specific methodology to understand how Chinese digital behaviour is evolving.
His current international clients include Tiffany, H&M, Singapore Airlines, Shell and Bose. Jerry was a recipient of the Campaign Asia Digital A-List award both in 2017 and 2018. He is also a regular commentator on digital change in China for publications such as Ad Age, Jing Daily and the Business of Fashion.
Jerry is a kiwi, but speaks intelligible English.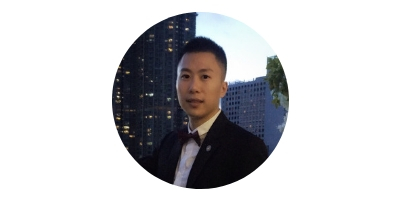 Hector Zhang, Operations Advisor at Alibaba Group - Tmall Business Unit
Hector is an international business professional with close to 10 years of merchandising and brand building experiences with brands and retail channels across the Asia Pacific region. His expertise focuses on supporting foreign brands successfully enter the Chinese market and generate sustainable return on investment.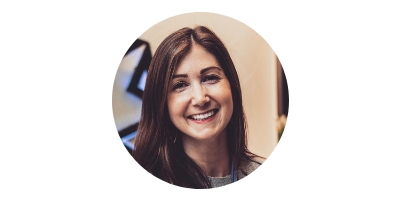 Olivia Plotnick
China Marketing Specialist
Ogilvy Marketing & Communications Manager, China
China marketing enthusiast with a passion for creating content that unites communities, builds brand awareness and drives engagement.
Olivia manages Chinese social media accounts across different industries and has worked at agencies helping international brands craft their China marketing strategy. She is on the volunteer Board of Directors for IPWS (International Professional Women's Society) in Shanghai, as a Marketing & Communications Executive.
She also volunteers with FitFam, a free fitness community founded in Shanghai in 2015, and has helped to grow FitFam's Chinese social media presence, and develop the global brand and messaging as the community continues to expand.


*Fapiao: Please fill out the fapiao info form here: https://www.lediaocha.com/pc/s/5hsrdg . Please note that reception of the fapiao may take up to 7 working days after the event.
Cancellation Policy
Please note that if you need to cancel this booking we must receive your RSVP cancellation by email or fax no less than 48 hours in advance of an event, unless another specific cancellation date/time is notified in the event details. The Chamber will have to charge you full-price for the event if you do not cancel your attendance by the stated time. This is necessary to cover costs automatically incurred by AustCham Shanghai for events on registered attendees' behalf.