Microsoft Excel Intermediate Online Training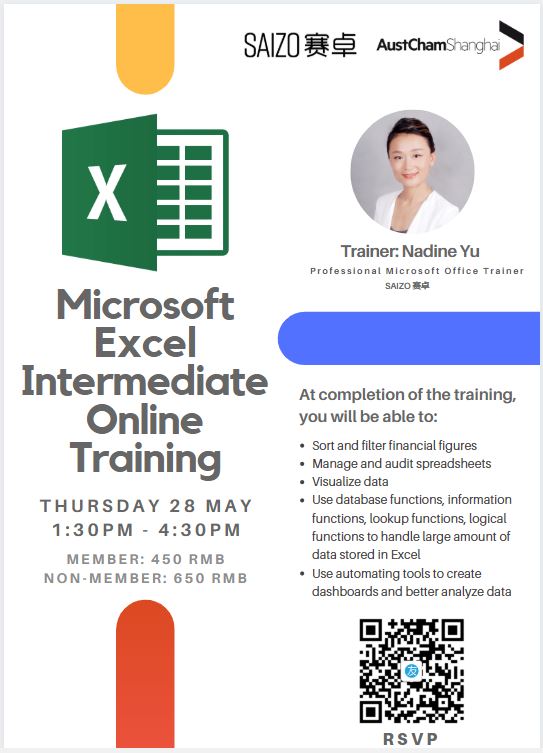 Microsoft Excel puts a wealth of functionality at your fingertips. This training course is designed to provide financial/sales/marketing/HR/operation professionals with the skills to manipulate data, analyze data and calculate a variety of outcomes smartly. It will introduce the essential intermediate to advanced Excel features and techniques, which participants can further utilize to handle different statements.
---
SPEAKER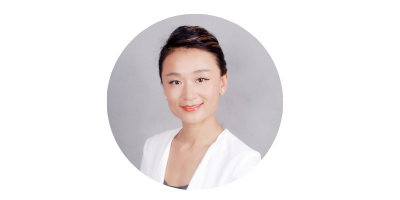 As a professional Microsoft Office trainer, Nadine Yu designs and delivers training through open courses and customized in-house programs for public and private companies across a variety of industry sectors. Nadine Yu is an expert in her industry with 21 years of corporate training and management experience as well as university/business school teaching, across various businesses and industries.

---
AT COURSE COMPLETION
At completion of the course, you will be able to:
Sort and filter financial figures
Manage and audit spreadsheets
Visualize data
Use database functions, information functions, lookup functions, logical functions to handle large amount of data stored in Excel
Use automating tools to create dashboards and better analyze data
---
KEY TOPICS
1. Organizing data (1hr)
1) Use subtotals
2) Define and apply advanced filters
3) Group and outline data
4) Use data validation
5) Create and modify list ranges

2. Analyzing data (1.5hrs)
1) Perform data analysis using automated tools
2) Create PivotTable and PivotChart reports
3) Use Lookup and Reference functions
4) Use database functions
5) Trace formula precedents, dependents and errors
6) Using named ranges

3. Formatting Data and Content (0.5hr)
1) Create and Apply custom data formats
2) Use conditional formatting
3) Format and resize graphics
4) Format charts and diagrams