July Aussie Drinks at Waldorf Astoria on the Bund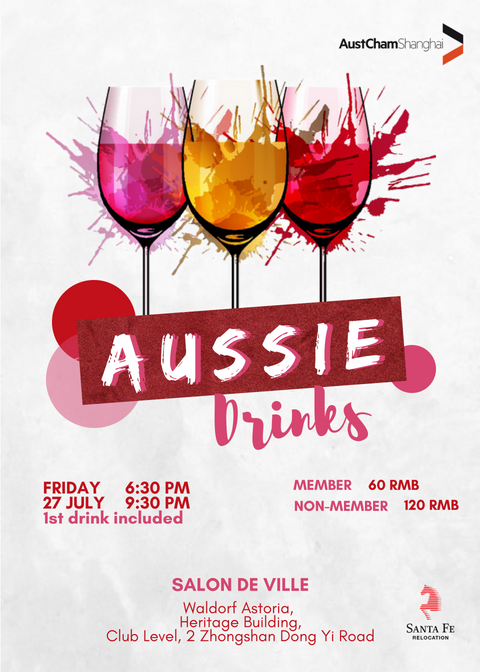 Join us for an elegant Aussie Drinks on the Bund at the Waldorf Astoria's chic Salon de Ville.
Enjoy icy drinks whilst catching up with friends or making new connections in a casual atmosphere.
No RSVP required, please contact Chenyu Ling with any enquiries.