January Aussie Drinks at Taste & See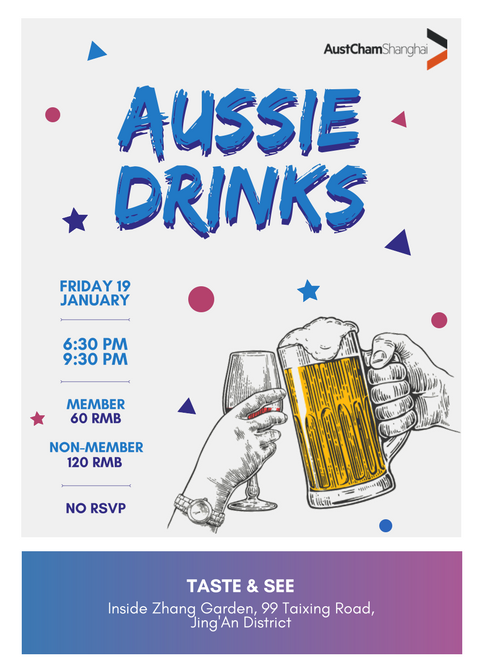 Join us at Taste and See on Friday 19 December as we kick off the first Aussie Drinks of 2018! This will be a great opportunity to catch up with mates after the Christmas break and make new connections in a casual atmosphere.
As always all guests entering the raffle draw will have the chance to win fantastic prizes, with all proceeds going to support our CSR partner Home Sweet Home.

Home Sweet Home equips those with special needs to fulfill their full individual potential in the community. By loving and caring for those with special needs through nurturing their individual characters in loving home environments, developing their skills through education and training HSH is a bridge between the community and those who need a little extra help.

This event is open to members and non-members, so gather your colleagues, friends and partners for a fun networking night!
RSVP is not required, please contact Chenyu Ling with any enquiries.