Interchamber International Women's Day Mixer
Australian Chamber of Commerce Shanghai will be celebrating International Women's Day with members of the American Chamber of Commerce in Shanghai, the German Chamber of Commerce, the British Chamber of Commerce, the Canadian Chamber of Commerce in Shanghai, on Wednesday, March 3, at 6:00 - 8:30 pm at CHARCOHOL.
---
Ticket Price:
Member Ticket: RMB 230
Non-Member Ticket: RMB 330

Members of any of the above chambers can enjoy the member price! For AustCham Shanghai members, please use coupon code: AUST33 (click "non-member ticket" and input AUST33 to get the same member price). Ticket inclusive of two beverages (wine, cocktail, or soft drinks) and a selection of delicious appetizers.
---
Join us to make new connections and catch up with friends over conversations and drinks! Scan the QR code below to register.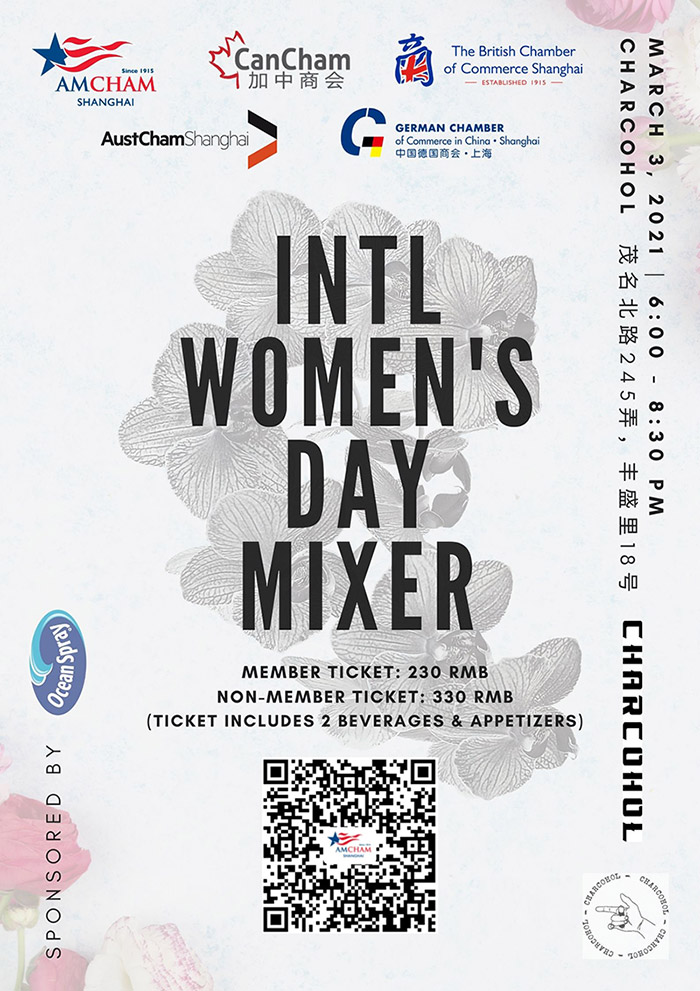 ---
CHARCOHOL is a cocktail bar and restaurant in Fengshenli specializing in craft cocktails and charcoal-grilled global cuisine. It is run by Chef Mandela Zhu and well-known mixologist Carson.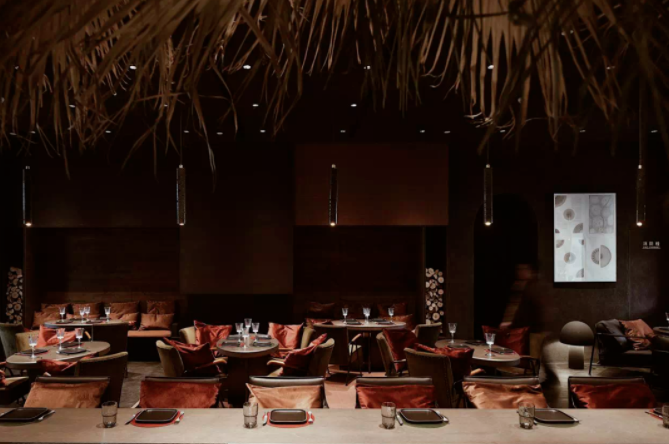 Special Deal ✧ ✧ ✧
Japanese style fruit vinegar salad cup
和風果醋沙拉杯
Vietnamese Shrimp Spring Rolls
越式鲜虾春卷
Kyoto Roast Duck Rimai Tower
京都烤鴨黎麥塔
Mexican style cheesecake
墨西哥风味芝士饼
Japanese Flax Chicken with Maple Sugar Toast
日式胡麻雞肉搭配楓糖吐司
Crispy Parma Ham with Roasted Vegetable Tart
帕瑪火腿脆片搭配烤蔬菜塔
Mini beef Burger
迷你和牛汉堡
Spinach mushroom tart with spicy tomato sauce
菠菜蘑菇蛋挞配辣番茄酱
British Shepherd Pie
英式牧羊人派
French Lemon Tart
法式柠檬挞