Hays Salary Guide and Forecast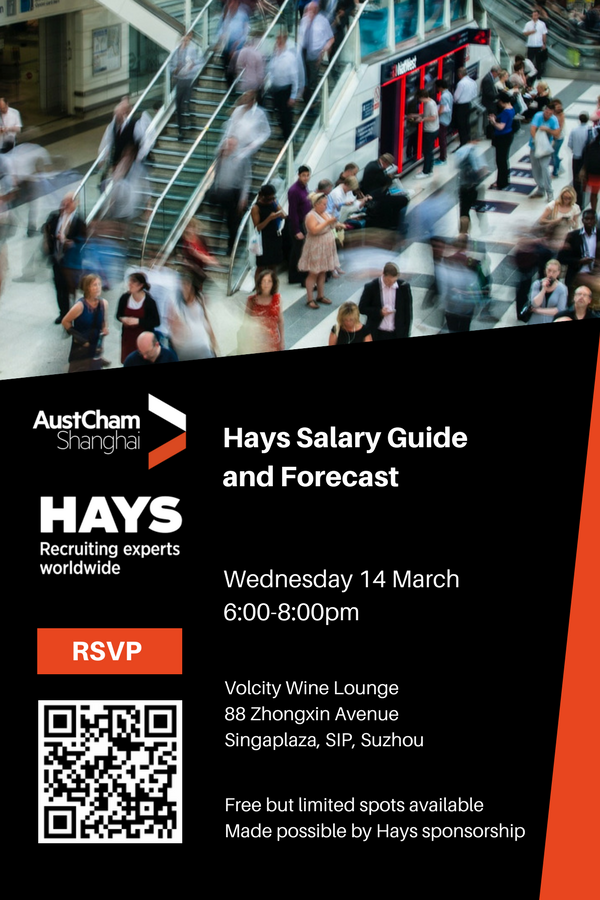 Join Christian Lepolard, Business Director for Hays China as he delivers the results the 2018 Hays Salary Guide, a yearly publication providing an important snapshot of the key factors influencing the region's recruitment market over the year ahead.

Besides an extensive salary grid detailed by function, roles and industry, it also shows the main trends that are set to happen in various industries and the 6 countries Hays operates in (Japan, China, Hong Kong, Malaysia, Singapore and India).
The salary and hiring insights in this eleventh edition of our annual Guide are drawn from over 3,000 employers across Asia representing some six million employees. Employers across the region are unanimous in the belief that business activity and their local economies will strengthen in 2018. Despite the growing optimism, many employers are remaining cautious on increasing headcount in the year ahead.
About our speaker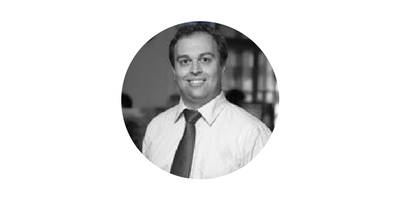 Christian Lepolard currently works as Business Director for Hays in China and supervises their office in Suzhou, Jiangsu province. Before that, he was acting as Country Manager Russia for Spengler Fox, an Irish executive search company, focusing on the Consumer Good sector (FMCG, retail).
Prior to that, he was one of the Partners at Antal Russia, a British mid to senior level recruitment business and supervised different teams (including sales & marketing, logistics, accountancy & finance and legal). He started his career in HR with Siemens in Germany.
Christian holds a dual diploma (Political Sciences and Law in France, Business Administration in Germany) and speaks English, Russian and German besides his native French.

Please note that there are limited seats available for this event. Contact Chenyu Ling with any enquiries.
*Fapiao: Please fill out the fapiao info form here: https://www.lediaocha.com/pc/s/5hsrdg. Please note that reception of the fapiao may take up to 7 working days after the event.
Cancellation Policy
Please note that if you need to cancel this booking we must receive your RSVP cancellation by email or fax no less than 48 hours in advance of an event, unless another specific cancellation date/time is notified in the event details. The Chamber will have to charge you full-price for the event if you do not cancel your attendance by the stated time. This is necessary to cover costs automatically incurred by AustCham Shanghai for events on registered attendees' behalf.