The Future of Carbon Emissions Trading in China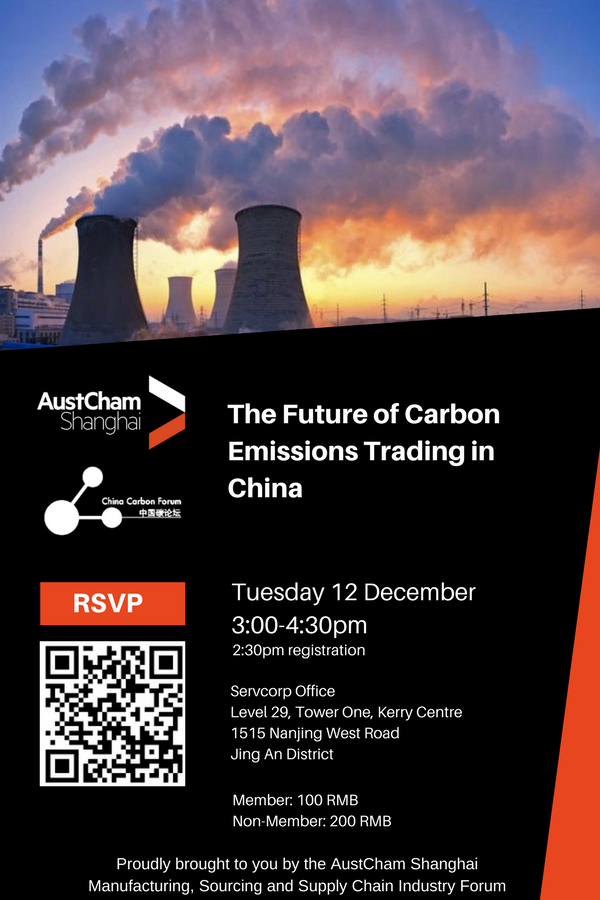 Join us as we learn more about China's upcoming national carbon trading policy and what it might mean for the industry.
China Carbon Forum's Research Manager, Huw Slater, will discuss the impact of China's upcoming national carbon emissions trading market on industry, and present the results of the 2017 China Carbon Pricing Survey. The results of the survey give strong confidence that carbon price levels in China will rise over time, and that carbon pricing will increasingly affect investment decisions.
In the lead up to the national ETS, significant capacity building has been conducted, but much more is needed. ETS is expected to become the most important policy instrument to motivate companies to reduce GHG emissions in the coming years, helping China to meet its target to peak emissions by 2030. Key decisions will continue to be made about its design, and the system will continue to be fine-tuned during its first phase of operation (2017 – 2020).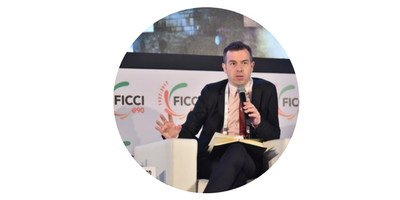 Huw Slater, Research Manager at China Carbon Forum
Huw Slater is the co-author of the 2015 and 2017 China Carbon Pricing Surveys, as well as publications focusing on China's carbon emissions targets, carbon market development, coal power overcapacity, the 'war on pollution' and climate change adaptation policy. He has spoken on behalf of CCF at forums around China, as well as internationally. In addition, he manages CCF's regular expert panel discussions on low-carbon topics. Huw has been based in Beijing since 2011, first working with Chinese NGO Institute for Environment and Development, and then conducting Masters research on carbon markets and the power sector. Previously he worked with an Australian National University (ANU) research team, reporting on Climate Change and Fiscal Policy as part of the APEC Finance Ministers' Policy Initiatives of 2008. Huw has a Master of Asia Pacific Studies and a Master of Climate Change from Australian National University.

*Fapiao: Please fill out the fapiao info form here: https://www.lediaocha.com/pc/s/5hsrdg. Please note that reception of the fapiao may take up to 7 working days after the event.
Cancellation Policy
Please note that if you need to cancel this booking we must receive your RSVP cancellation by email or fax no less than 48 hours in advance of an event, unless another specific cancellation date/time is notified in the event details. The Chamber will have to charge you full-price for the event if you do not cancel your attendance by the stated time. This is necessary to cover costs automatically incurred by AustCham Shanghai for events on registered attendees' behalf.