International Women's Day Celebratory Breakfast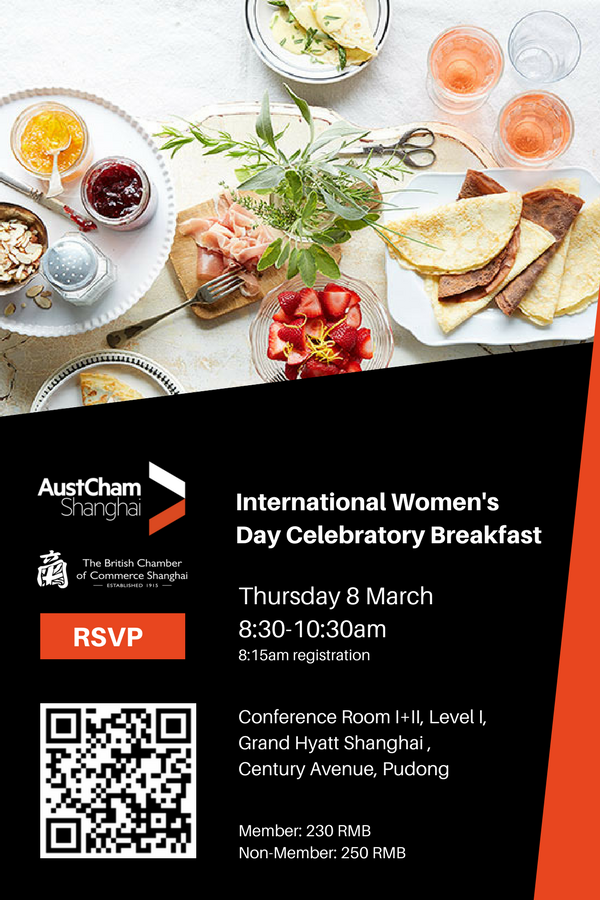 International Women's Day is a global celebration of the economic, political and social achievements of women's past, present and future. AustCham Shanghai, together with the British Chamber Shanghai's Women in Business Focus Group and IPWS, invites members and guests to join us at this annual celebratory breakfast.
Our previously-announced speaker, Eveline Goodman, PhD. Psychologist & PhD. Neuroscience, will unfortunately not be able to attend the breakfast event due to temporary health issue.
However, Eveline has recommended Mila Dorosh, Millennial Coach and founder of BLV Coaching, to replace her. Mila will give a presentation titled "Female Leaders: Feel comfortable in your own skin". Mila is an ICF and WABC certified coach (ACC, CBC), specialising in individual and team coaching for team leaders and high potential performers. Mila has conducted trainings and coaching sessions for companies like Accenture, Air Liquide, Bayer, Daimler, Nike and Volkswagen to name a few. Mila will share the following:
Self-limiting beliefs and how they affect women
Four influence styles and how to be comfortable using all of them
Assertiveness and successful communication for female leaders of all generations
Power of language: Value creators vs victims
Event Rundown
8.30-9.00am Registration & Networking
9.00-9.05am Opening Introduction
9.05-10.00am Presentation with Q&A
10.00-10.30am Networking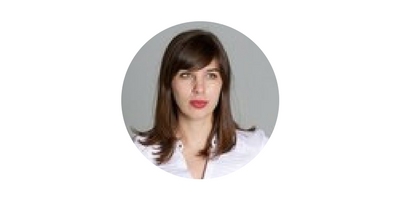 Mila Dorosh
Millennial Coach and Founder of BLV Coaching, international training and coaching company

An empowering, confidence building and inspiring coach, Mila Dorosh combines her coaching talent with international experience, hands on team leadership and business expertise in China to offer a very special coaching and training service in the fast changing and dynamic Asian market and for businesses and individuals working with China and beyond.
She is an ICF and WABC certified coach (ACC, CBC), specialising in individual and team coaching in the areas of leadership development, communication, self-esteem and sustainable growth.
Mila helps MNC clients, entrepreneurs and individuals to access their internal and external resources to be able to achieve their goals and facilitate transformational change for the progress of themselves and their teams.

*Fapiao: Please fill out the fapiao info form here: https://www.lediaocha.com/pc/s/5hsrdg. Please note that reception of the fapiao may take up to 7 working days after the event.
Cancellation Policy
Please note that if you need to cancel this booking we must receive your RSVP cancellation by email or fax no less than 48 hours in advance of an event, unless another specific cancellation date/time is notified in the event details. The Chamber will have to charge you full-price for the event if you do not cancel your attendance by the stated time. This is necessary to cover costs automatically incurred by AustCham Shanghai for events on registered attendees' behalf.