Empowering B2B: Optimising Sales Conversions Through Marketing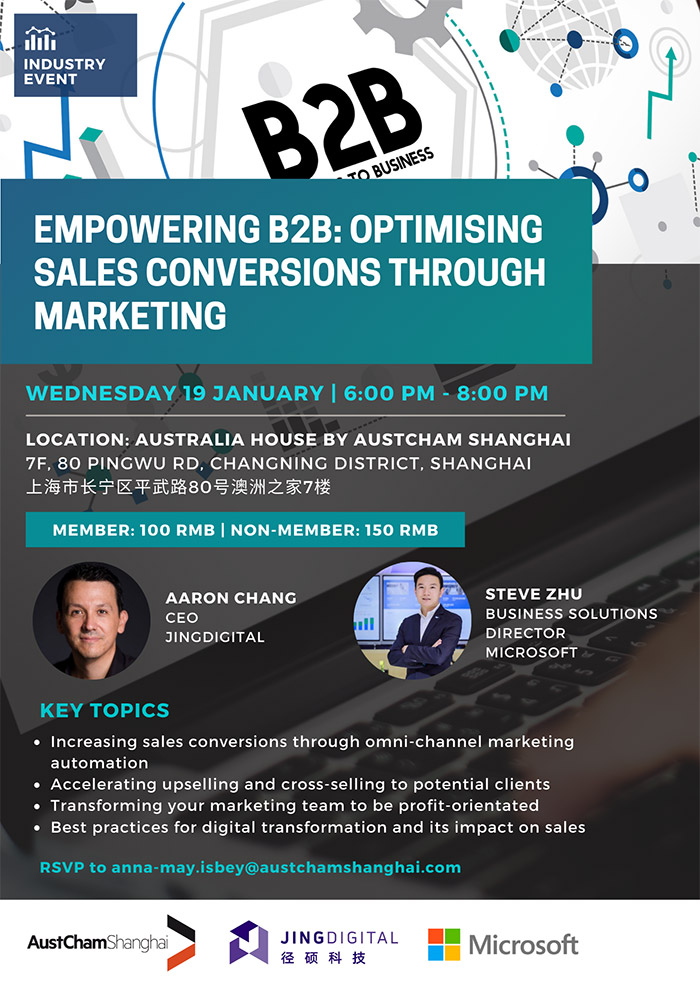 In the post-pandemic era, the use of digital technology in marketing has given rise to a plethora of new opportunities for businesses. The optimization of sales conversions has been redefined and is now a strong focus for any business looking to grow in China. Daily, businesses are required to innovate, maximise, and address key areas in marketing related to leads acquisition, conversions and data analysis.
As such, AustCham Shanghai is delighted to partner with expert speakers from JINGdigital and Microsoft to understand the best practices for optimizing sales conversions in marketing.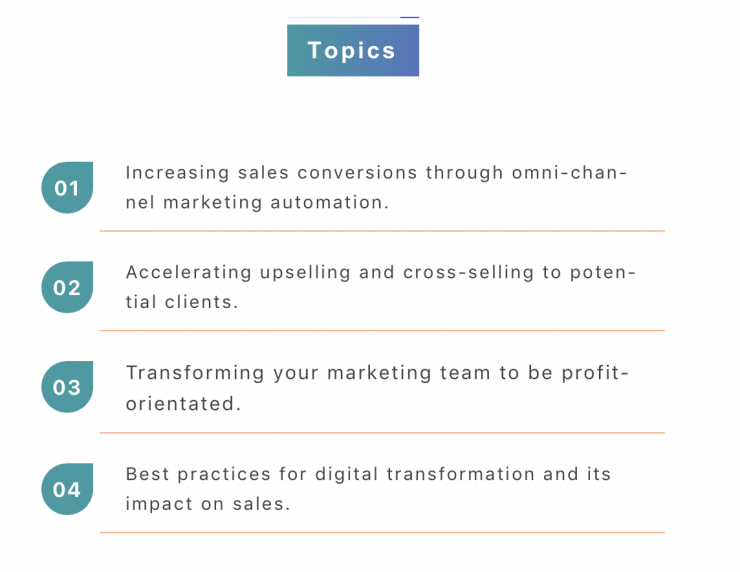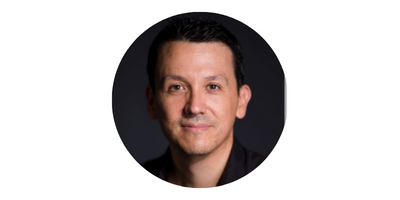 Aaron Chang
Founder, JINGdigital
Aaron is the chief experience officer for JINGdigital. In 2014, he discovered the infinite possibility of the WeChat ecosystem and launched JINGdigital. Since its foundation, JINGdigital focuses on developing marketing automation technology based on the WeChat ecosystem.
The company provides leading marketing automation support for brands across the globe and helps brands create valuable personal connections at scale. Aaron's career began with McCann Erickson. In 2006, he moved to Shanghai and founded ACHANG webdev, a web development agency that worked with hundreds of brands and startups.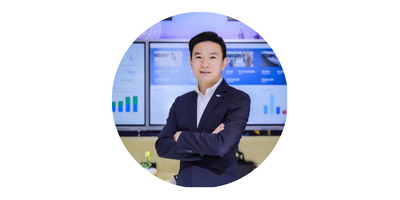 Steve Zhu
Business Solutions Director, Microsoft
Steve Zhu is the Microsoft Dynamics Solution Sales Director leading the East China market. He has previously worked at SAP and Salesforce, with proven experience in CRM/ERP projects and digital transformation. Steve spent 11 years in Singapore before returning to Shanghai in 2019.
RSVP

Please RSVP by emailing
anna-may.isbey@austchamshanghai.com