Cybersecurity: Will Today's Compliance Be Compliant Tomorrow?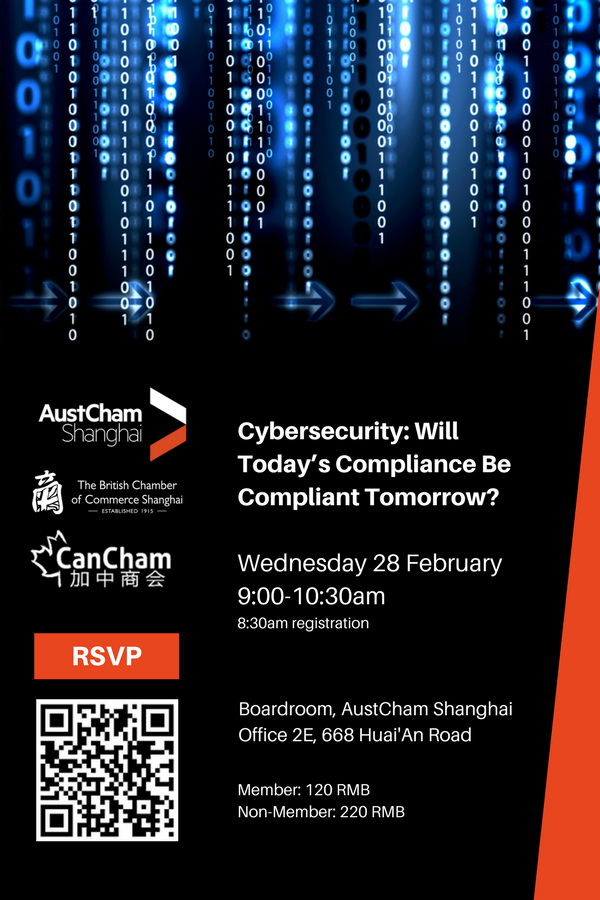 As the enforcement of the Cybersecurity Law is gaining traction in Mainland China, questions on the scope of compliance with data protection and cybersecurity provisions have continuously emerged.
What framework for cross-border data transfer should be followed? What cybersecurity requirements should be met to comply with the law and will those requirements change? Which regulator should be contacted and when?
This presentation will provide a state of data protection and cybersecurity as of today, as well as expected compliance issues from future legal developments to answer the above questions and beyond. Current compliance topics, such as cross-border data transfer, data protection obligations, or shadow IT will be covered, as well as compliance processes and methods through a variety of business cases studies. Coupling theory and practice, this presentation is aiming at providing you the means to support today's compliance, as well as tomorrow's for data protection and cybersecurity in Mainland China.
*Fapiao: Please fill out the fapiao info form here: https://www.lediaocha.com/pc/s/5hsrdg. Please note that reception of the fapiao may take up to 7 working days after the event.
Cancellation Policy
Please note that if you need to cancel this booking we must receive your RSVP cancellation by email or fax no less than 48 hours in advance of an event, unless another specific cancellation date/time is notified in the event details. The Chamber will have to charge you full-price for the event if you do not cancel your attendance by the stated time. This is necessary to cover costs automatically incurred by AustCham Shanghai for events on registered attendees' behalf.