China International Import Expo Walkthroughs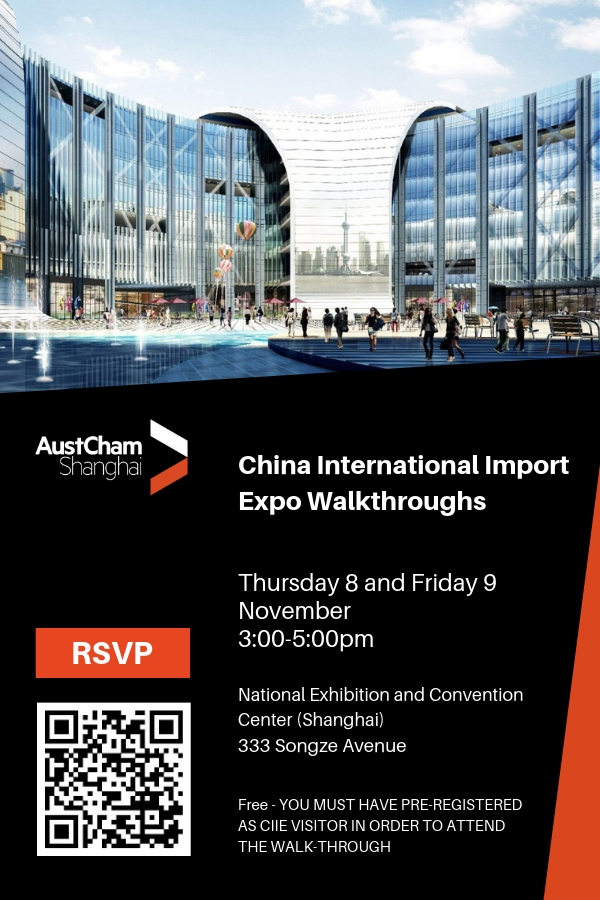 Let's turn CIIE from a MAZE to AMAZING!
The hugely anticipated China International Import Expo is upon us! Hundreds of thousands of people attending the expo can seem overwhelming…. Don't risk getting lost, come join the AustCham team as we faciliate 2 guided walks through the Food and Agricultural Products pavillion and Apparel, Accessories and Consumer Goods pavillion.
We will be facilitating two guided walkthroughs:
Food and Agricultural Products – Thursday 8th November, 3pm-5pm
Apparel, Accessories and Consumer Goods – Friday 9th November, 3pm-5pm
Cost: Free
PLEASE NOTE: YOU MUST HAVE PRE-REGISTERED AS CIIE VISITOR IN ORDER TO ATTEND THE WALKTHROUGH. We will not be organising that for participants.