China International Import Expo Information Session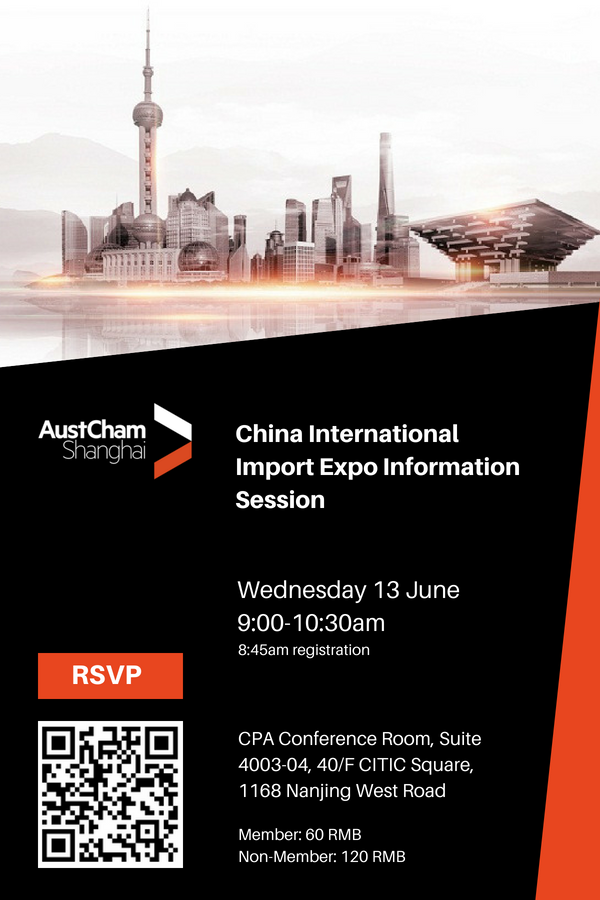 In May 2017 at the Belt and Road Forum for International Cooperation, Chinese President Xi Jinping announced the China International Import Expo (CIIE), to be held in November 2018.
CIIE is a week-long trade show showcasing imported products of many nations and covering various industries and sectors. Timed with the 40th anniversary of China's opening and reform, the trade show will be co-hosted by China's Ministry of Commerce, the Shanghai Municipal Government, and is supported Austrade, the Australia-China Business Council, as well as the China Chamber of Commerce in Australia.
This will be the largest and most influential trade fair in China's history. We encourage all of our members and stakeholders to come and learn more about the program and how they can participate and benefit from CIIE.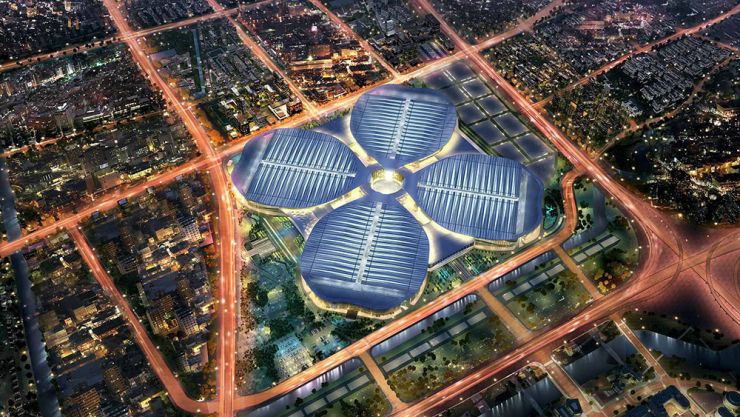 In addition to six halls to showcase imported products, CIIE includes a dedicated hall for professional service providers. We strongly encourage Australian companies operating in China in any of the following sectors to exhibit at CIIE:
>Urban and architectural design
>Smart cities
>Data analysis
>Creative arts
>Graphic design
>IT
>Mobile data
>Tourism services
>Training and education
>Hospitality management
>Logistics
An Australian National Pavilion will serve as a focal point of Australian capability exhibited at CIIE. Australian companies participating in the Expo may qualify for official Australian branding at their booths and a rebate of up to fifty percent of participation costs via the Export Marketing Development Grant Program.
Join us and Austrade on Wednesday 13 June for an information session around CIIE and the Australian National Pavilion. Senior experts will discuss practical ways for involvement, highlight opportunities for your business to stand out at the Expo, and offer advice on how to make the most of this vital business opportunity.
Regardless of whether you are an Australian business already operating in China, a new entrant to the Chinese market, seeking to develop distribution channels, manufacturing partners, service providers, or just wish to enlarge your business network in China, don't miss out on this important CIIE information session.
Click here to download a comprehensive brochure on how to participate in the expo, or visit www.austrade.gov.au/ciie2018