Breakfast with Max Murphy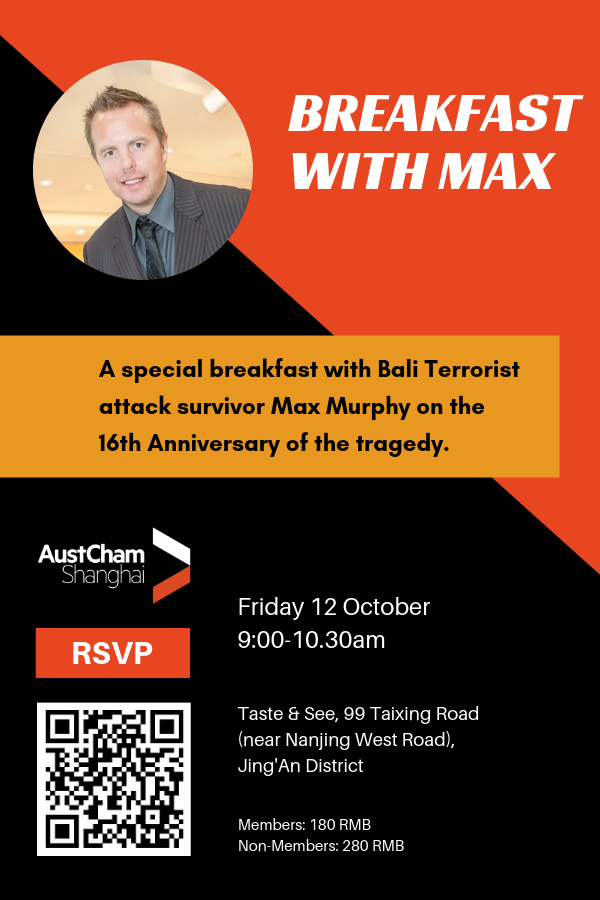 Max Murphy is currently the General Manager for the Sasha's/Zapata's Group, China and has over 15 years of experience in the hospitality industry. He first started his career as Marketing Manager for Snap Printing Taiwan, followed by a 2-year stint as General Manager for Lloyd Doyle Taiwan.
On October 12, 2002 Max was in The Sari Club in Bali when the terrorist bombs ripped through the club killing 202 people including 5 members of his touring rugby team. Join Max as he talks about the experience of surviving this tragedy and the aftermath, including quitting his corporate job to open The Brass Monkey sports bar in Taiwan. Max reflects on moving on after the bombs, regaining hope, and 15 years in the Taiwan and Chinese bar business.

Limited seats are available for this breakfast, please register here.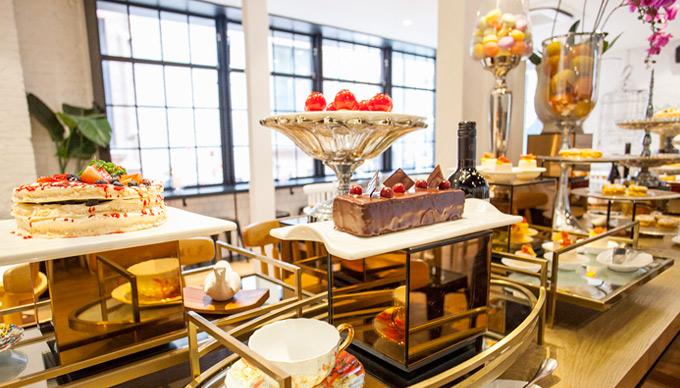 Breakfast Menu
Home-made Bircher muesli with fresh apple, blueberries, cherry compote and coconut flakes
Smoked salmon Benedict (or) eggs Benedict with bacon jam (served as alternate drop). Vegetarian option - on request only - is poached egg on toasted farmers bread with sabayon and avocado salsa.
Orange juice
Black coffee or tea
*Fapiao: Please fill out the fapiao info form here: https://www.lediaocha.com/pc/s/5hsrdg . Please note that reception of the fapiao may take up to 7 working days after the event.
Cancellation Policy
Please note that if you need to cancel this booking we must receive your RSVP cancellation by email or fax no less than 48 hours in advance of an event, unless another specific cancellation date/time is notified in the event details. The Chamber will have to charge you full-price for the event if you do not cancel your attendance by the stated time. This is necessary to cover costs automatically incurred by AustCham Shanghai for events on registered attendees' behalf.