AustCham Social Coffee Corner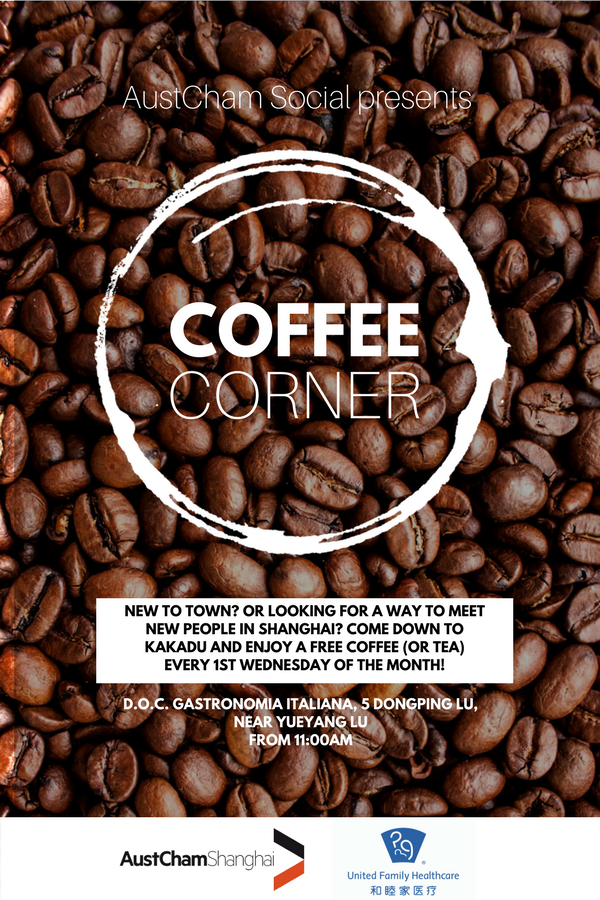 New to town? Or looking for a way to meet new people in Shanghai? AustCham Shanghai and the Kiwi Expat Association's coffee meet-up is a great way to build connections with the Aussie and NZ expat community.
Come and meet fellow AustCham Social members around coffee on Wednesday 7 February from 11:00am.

No RSVP required, please contact Chenyu Ling with any questions.